Best Dating Sites for People Over 50
Love is a feeling that doesn't know borders. It is available in all shapes and sizes. People who tell that finding your lover after a certain age is hard are definitely wrong. I know a lot of splendid singles who found their partner at the age of 50-60, and they live happily till today. So, what is the truth behind senior dating? What is the key to success?
First of all, you have to know the truth about dating in your 50s. It is actually way easier than dating in your 20s. You'll certainly ask me why and I'll answer with great pleasure: people in their middle age know what they are doing in life. Usually, all priorities are set and a lot of things are realized. Young boys and girls are out of their minds trying to find a one-night stand. But after you've reached some heights and gained some experience, love is a serious matter, not just a game.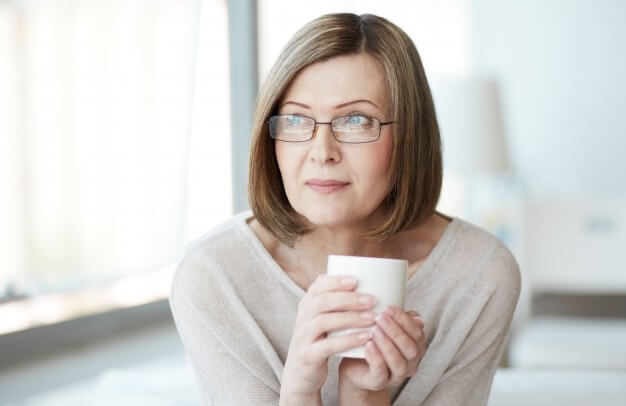 Peculiarities Of Senior Dating
You need to realize some rules before you go searching for love:
1. Dating in your 50s will be far more convenient when you choose proper sites. We will talk about that later. Finding reliable dating portals is a crucial step to successful searching. Don't waste your time on generic promiscuous sites where people only send far-fetched messages, but nothing goes further than that.
2. Establish your borders. You need to realize what age you are looking for. Some people prefer getting acquainted with more mature vis-a-vis, others want to try it with a slightly younger companion.
3. Explain the purpose. Some people are not into wishy-washy things, so don't waste their time trying to be immature.
4. Don't share all of your problems at once. I know, people are single for a solid reason (divorce, widowhood, domestic violence etc.), but there is no need to share the whole story with a stranger. So, don't appear whiny or bitter, just be yourself and enchant your new acquaintance!
5. Dating is not shameful! Yes, you are not 20, but who said there is at least one good reason that can't allow you to be happy again? Kids and jobs are nice but think about yourself.
Best dating sites for seniors

Dating for seniors can also be tough if you have children. If you have an under-age offspring, the chance of misunderstanding and jealousy after explaining why mommy or daddy is dating someone is incredibly high, unfortunately. So, choose wisely. Think twice before you decide to invite a new person to your family, or else there will be a lot of complaining and hating towards your date.
In order to avoid that, we've chosen best free senior dating sites that will help you achieve your goal.
1. bridesbay.com is a quick and convenient site for those who want to try dating without borders. You are free to choose the country, filter the age or see images of a person. There is a plethora of women in their 50s who are family-oriented and seriously opened to a new relationship.
2. meetwife.com - one of the most famous Russian dating sites will provide you 100% security and support. The site has a lot of positive reviews in Russia, Belarus, and Ukraine.
3. 50plus-club.com is a site with specific age criteria. It has positive feedback and reviews. This site is known as "America's community for everyone over 50 looking for love, friends, and adventures".
4. match.com is the most reliable site for every age and every country. It was rated as high as 4,9 out of 5 among dating communities. The amount of positive feedback is immense. You should just try it.
5. eharmony.com has a creed "Now free to communicate". Indeed, chatting became so much easier with sites like this. 20% of users are 50 years +. This dating portal concentrates on personal compatibility. Attention is guaranteed.
Tips for dating in your 50's
Finally, as we reviewed best dating sites, it's time for some dating tips and tricks that we want to share with our senior audience:
1. A smile is crucial. Indeed, statistics show that smiling people look significantly younger. You don't need to be twenty to pull your good-trusty charming smile out of the wardrobe. Show some attractiveness, especially on the profile photos. You know the drill, we all judge by the appearance.
2. Don't lie. Be truthful, never make up stories about your past life and don't let Photoshop grow on you. Let people love you for the person you are. If you have a child, better tell your date at once. Everything else is deceiving.
3. Provide your date with maximum interesting information. You can chat about practically everything on the sites. You can talk about hobbies, jobs, or personal unique outlooks. It is simple, yet interesting and wonderful!
Now that you know the best senior date sites, it is time to wind up: love doesn't know borders indeed! The things you need to understand are:
don't waste your time on doubtful sites;
be yourself;
smile and charm;
be temperate;
apply criteria to find a successful date at once.
Be free, confident and love will fill your soul at once!
There are no comments. Your can be the first