How to Confirm a Date and Why You Should Do It
A date is always an exciting event, especially at the very beginning of relationships. And sometimes you need to be quite brave and resourceful to invite the girl on a date and not hear the refusal.
When you meet girls online, sooner or later you will have a date. Each girl says that a date should be confirmed. Nobody wants to come to a meeting and spend an hour to understand whether a person is late or will not come at all. The confirmation text is the message, "I remember about our date and will be on time." If you write a simple, "I'm on my way" or "See you at 4 p.m.!" then the girl will certainly understand that you are waiting for a date as much as she is. So, how to confirm a date?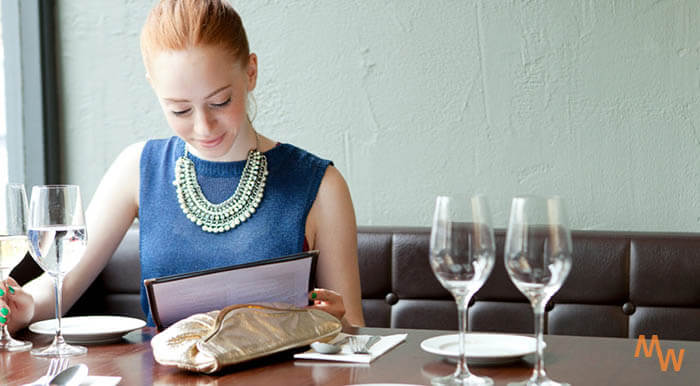 What Does It Mean to Confirm a Date?
For women, it is a non-binding whim to cancel a date. The girl can change her mind for different reasons. It can be not important for her, or, for example, her plans changed, or she just doesn't want to meet with you at all. Here is another thing: girls often don't report about changes in their plans even going on a group date where at least 3 people wait for them. As you can understand, they often don't care about the feelings of other people.
To avoid situations when you come on a date, and a girl doesn't, it is better to call or text her before a meeting. If the girl doesn't pick up the phone, and she can't decide on the exact date, just take it easy. Contact her later.
Should I Confirm a Date?
Many men think that if they write to a girl and confirm a date, they will be considered losers as confident men know that the girl will come on a date 100%. Because of this, many simply don't know what to do in this case and begin to doubt themselves.
So, should I text to confirm the date? Yes! Do you remember that women are very strange creatures? Before they go on a date with a man, they will think ten times. This is their feature. Maybe they are sure in advance that nothing will come out of this date, and they just don't want to spend time in vain. This is an unsolved riddle. Men think a little differently. If they agreed, then there is no need to discuss it. Why think about it so much? And there is an unpleasant situation waits for them. For example, a man calls a girl and asks her to go out. The next day, having not phoned again, he goes on a date thinking that the girl does the same. But it is not so! A new day means a new life for women. If they agreed on something yesterday, it remains yesterday. It is very strange, but this is women's psychology. So, you shouldn't forget to confirm the date. You should respect your time. Just text her and find out whether you will meet or not. It is a matter of 5 minutes.
How to Confirm a Date Via Text Without Sounding Desperate
In most cases, it is better to confirm a date via calls. But if you are so shy that you can't do it by phone, then it is best to do via messages. Most likely, the girl responds with consent. But it is very important to be extremely respectful and careful here.
When it's the best time to confirm a date?
Well, it is time to text a girl and confirm a meeting. But how to confirm a date without sounding desperate? If you agreed that you call after six on Wednesday, then be punctual. Time is important here. The faster you text and agree on the exact date, the faster your relationships will develop.
Or you can text her a day (or even two) before the date. The reason is that if you confirm a date exactly on the day of the date, then the girl may already have forgotten about it. Or she may simply have other plans, but she didn't warn you about them. However, precisely the lack of interest often becomes the reason for such forgetfulness. And just before the moment you meet, she finds a more interesting occupation than a date with you. So, it is better to play safe and write to her a couple of days before the date. This way, you will understand exactly how she feels about you, how much she wants to meet you, and so on.
Ideas for Texting to Confirm a date
Messages are becoming an increasingly popular way to date someone you like. Since an invitation to have a date is usually a very exciting and scary affair, the ability to do this via messages will provide you with the chance to think carefully about what you want to say and formulate it. Messages must be personal. Try not to write banal and general messages like, "Hello," "How are you?" and "What are you doing?" because they are not suitable for starting a conversation. Instead, try to make messages more personal. Thus, you will not only be able to stand out (in a positive sense), you will also show that this girl is really interesting to you.
Tell her a compliment. When confirming a date, add a small cute commentary, in which it is better to explain why you want to spend time with her so much. Thus, the girl will feel special and interesting, and she will think about a date with you. So, you can use the following options, "I really like talking to you. Do you remember that we have a date tomorrow?" "You are a pleasant conversationalist. I hope we will have a nice date."
Be specific when confirming a date. Your message should sound so that the girl understands that you are confirming a date. Be more precise in expressions. She should crave to have a date with you as soon as possible.
How to confirm a date with a girl via text?
"Do you remember that we discussed Italian cuisine? Don't you mind our date will be in a cozy Italian restaurant? They prepare the best carbonara in the city. Hope to see you tomorrow."
"The (name of the film) is in the cinema now, which everyone likes very much. Let's spend our date there?"
"Do you remember about our date? Let's go to the cafe this week. What day are you free?"
"The weather will be great on weekends. Let's go to the park?"
"What are you doing this weekend? Let's meet!"
"This weekend I want to ride a bike. Let's ride together! I want to spend time with you."
Confirm a Date: Dos and Don'ts
No matter how much you trust each other, you must confirm the time and place before a date, especially if this is your first date.
1. Find out whether she is free
To avoid rejection when you text to confirm a date, it is better to make sure in advance that the lady of the heart is free. If possible, try to ask about it. It will be a shame if, after the long begging of a date, it turns out that the girl is married.
2. Confirm a date by calling her on the phone
Your confirmation may look like this, "Jane (Ann, Brook...), I think a lot about you. I can't wait to meet and just want to remind you that we have a date on Thursday. Is it still valid?" By the way, a man who makes a second date with a girl can take the same advice.
3. Write to her a few days before a date
A real man always does it. Confirm the day you planned to meet. So you don't waste time waiting for a date that may not take place because the girl forgot about it. And also, you show her your serious intentions. If you let her know that you are reliable, and she can rely on you, it will only add privileges to you in the long run.
4. Turn on the function of "originality"
If she is already well-acquainted with you, then you need to surprise her. Actually, there is not much choice. Intrigue. You need to be interested. For example, invite her to a place that is definitely interesting to her. You can just suggest this, "I know one place that will definitely interest you. I can show!" Tomorrow, 6 p.m., (address).
5. Don't be spontaneous
You can't make an appointment here and now. Firstly, the girl should have time to prepare for it. Imagine a situation when she just has come home from work, and here, "At 7 pm, in the park." You need to confirm a date in advance. Otherwise, a quarterly report may be more important than walking under the stars. Then you will eat ice cream in splendid isolation.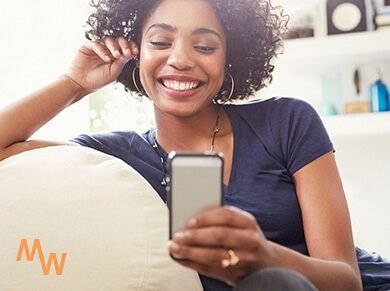 6. Don't keep silent before the very date
Confirming a date in advance, you will be sure that everything is right. For example, maybe she left town for a couple of weeks, and you don't know about it. If you agreed to meet before she left, then a lot can happen during this time. If you chat from time to time, it's not so bad. But two weeks of silence is a risky game.
7. Don't text her too late
A message in the mid-morning works nicely. Too early in the morning is already too much for a person whom you have never met. If you do it in the afternoon, then it may be too late, and it's hard for her to make other plans. Text her at 10-11 a.m. This is the best time to remind a girl about a date. As an option, confirming a date the night before is also appropriate. Even if she sleeps, she may still read your message in the morning.
8. Suggest 2-3 variants of a date
It's advisable to have several options in reserve if a girl has some other plans or there are unpredictable situations. Moreover, she should understand where you will go to look appropriately. The phrase, "Let's go somewhere one day" is absolutely wrong if you want to confirm a date! It shows your indifference, and you will get the same vague answer.
9. Ask a specific question
Texting to confirm a date, use the phrase, "Do you remember about Friday night?" She will say yes or no, or something like, "I would love to go on a date, but I already have plans for Friday." You, in turn, say, "What about a Sunday evening?" And she can refuse you indefinitely. If you want a clear answer, ask a clear question. But don't waste months inviting her. It is just a waste of time.
10. Don't delay with a confirmation
If you like a girl, the sooner you confirm a date, the better. If she says that she can't go with you on a date, it will not kill you, but on the contrary, it will make you stronger, and you will quickly get used to failures. Make certain conclusions for yourself, and next time, you will know better how to do it. It is important not to be fearful or indecisive. The girl wants to have a confident man nearby. So don't wait until she calls you to confirm a date, but do it as quickly as possible.
So, if you agreed on a date, then don't forget to remind a girl about it, "Is our tomorrow's meeting at 7 still valid?" This shouldn't be a test for you, you just need to give confirmation that you will be where you've promised. But, at the same time, don't be too sweet and romantic. "So glad to finally meet you my cutie!" – it is unnecessary. Be a little aloof when confirming a date with a girl, and she will want to meet you as soon as possible and will be interested much more.
There are no comments. Your can be the first