How to Make a Good Impression on a First Date with a Girl
For many men, the question of how to impress a girl on a first date is very urgent. Any date with a girl is often an exciting event in the life of the stronger sex. Psychologists say that the excitement on your first date is absolutely unreasonable. Of course, you shouldn't wait that a young lady will start to take initiative first, but you have to show activity, and, after that, you can hope for a response from a lady. Your first date should be fun. You have to think over how to make a good impression and enjoy communication with each other.
So, how to spend the first date with a girl? The tips suggested further will help please a girl, controlling the situation so that your meeting will be comfortable and both of you will have fun.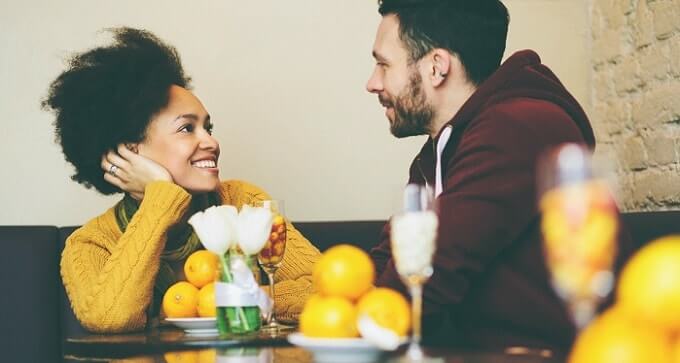 First date: how to get the best of it
How to behave during a date so as not to seem boring to a partner and not to overdo trying to cheer her up? What to tell about oneself? Sometimes the answers to these questions are of crucial importance. Here are some great first date ideas that can help answer these questions.
Top ideas for first dates:
Breakfast
Breakfast is the most important meal, so take this opportunity! A date while breakfast is an easy communication without alcohol and a great start of a day. In addition, you will have an excellent reason to get up early.
Wine-tasting
Such a date gives you a legitimate excuse to calm down with a couple of sips of wine. Learning something new together is a great way to start communication on the basis of common interests. If your girl doesn't drink alcohol, you can attend a cooking master class or take a dance lesson. Use these good first date ideas. It will be interesting as well.
Bowling
Whether you are able to play or not, this activity will give you the opportunity to have fun and relax in any case.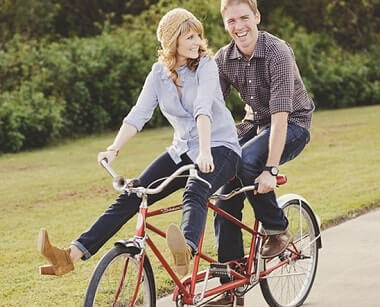 In addition, there will be wonderful horizons for flirting and your companion will be able to show you how to play bowling correctly.
Biking
This outdoor recreation is also one of the best tips for a first date. Unlike a long walk, biking excludes the need for a constant search for topics for conversation. Take some food and have a rest on a picnic.
Cinema
The most common variant of any first date is a movie show and romantic dinner. You both will have time to rest with each other and find common topics for conversation over dinner. The main thing is to choose a film that both of you like.
Zoo
Everyone loves animals. A trip to the zoo reminds of childhood and simple children's joys. It's just perfect for your first date. This is an excellent choice of place. There you can see and discuss a lot. And you will certainly have something to tell your friends.
Humor
Women often rank a sense of humor as the most sexual men's quality. So why not check it out by going to a comedy show? It will help you talk and create a cheerful atmosphere.
How to strike up a conversation
Talk in the style of a "ping-pong" game
You shouldn't try to dominate in communication when you are on a first date with a girl. But when a girl starts to say something or discusses a certain topic, try to react to what has been said, and then try to "hit" in the form of a question. Let your conversation look like a game of ping-pong.
Don't discuss movies
One of the best first date tips we can give is to choose the right topic for conversation: according to one psychologist, less than 9 percent of couples who discussed films on the first date wanted to go on the second date. But the topic of travel was more successful – 18 percent of those who spoke about their trips wanted to see each other again.
Be frank
The exchange of emotions or personal information on the first date leads to an inner rapprochement and a spiritual connection between partners. This point is one of the most important among first date tips for men.
Choose an unusual topic
Boring conversations about the weather or how you spend the weekend are unlikely to make a strong impression.
Making a good first date impression: rules, tips, and guidelines
So, she agreed to a date. The main thing is to impress her. For some reason, it is commonly believed that you need to come up with an image of yourself that is often incompatible with your own temperament and follow it.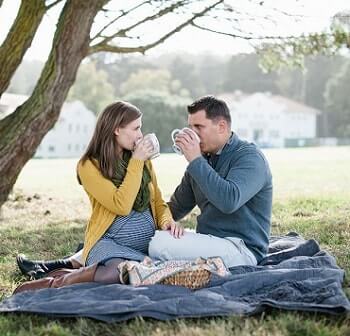 Or you should play out the irresistible macho, although, in fact, you are very calm and balanced person or talk about exciting adventures, but, in reality, the most incredible events in your life develop in front of a monitor screen during a computer game. All these tricks can play a very tricky joke because all your attention will be directed only to conform to some fictional image. But if you want your first date to be interesting and romantic, you need to be natural. Forget all fears.
Any first date is an event where people can understand how interesting they are to each other, whether they have the prospect of a relationship or a family. So, follow these tips:
How a perfect date should look like and how to impress a girl on a first date?
A romantic meeting, a careless smile, an old quiet cafe, common themes, flowers, a hand in a hand, an overnight walk under the shimmering lanterns, and long unforgettable kiss at the end of a date... Girls fantasize and guys have to turn their dream into real life. And often everything depends on an elaborate plan: whether to continue relationships or not.
What to wear
The big plus of any first date is that you know in advance the place and the time because you have already agreed on it. Accordingly, you can choose the right clothes for this event. Agree that it will be pretty strange to go to a restaurant in shorts or wear a business suit on a picnic. So, the first rule: it is necessary to look right. This includes not only clothing that must be at least clean, but you yourself must be clean and smell nice. After all, girls attach great importance to the cleanliness of a man, so you have to make a good impression on your first date.
Where to go
How to impress on a first date? Women are very attentive to detail. So, the right choice of a place for a date (especially for the first one) is very important. It should be something special, not ordinary and trivial, but at the same time not frightening of its consequences. For the first meeting, you just need to choose a place where you will feel confident, and more importantly, habitually. And this sense of self-confidence, that you are in a familiar place, may be important in the process of the first date.
How to behave
After the outfit and the place are chosen, it is worthwhile to think about how to behave on a first date. The most important thing is self-confidence. How to make a good impression on your first date? No woman will be happy to spend the evening with a silent and ever-blushing man. Your goal is to make an impression on this first date. It means to be a bit more active. Many women appreciate the sense of humor in men. For this, it is not necessary to learn dozens of anecdotes on the eve of the meeting. It is enough only to understand and respond to her jokes in time. This gives both of you greater self-confidence. And, of course, this will help you make a good impression during this first date.
What to talk about
This point is for those men who have problems with communication and it's hard for them to keep talking about anything. You have to come up with a few initial phrases. It's not that difficult, but this moment, the first few minutes, are the most nervous. Imagine how you will greet a girl and start a conversation. This will help you at the very meeting. In addition, you should think over a dozen questions that you can ask a girl already during communication. And also prepare five topics that you are interested in and about which you can tell a girl. It can be like stories from life that describe you on the positive side or just interesting cases from the life of people around you. But the most important point is that you can embellish something, of course, but you don't have to lie all the time since this can greatly complicate your life in the future.
What impresses a woman on a first date
Flowers, chocolate, champagne… All these things are quite pleasant and speak a lot of a guy's attitude. But, if you give all these things at once, then a girl can begin to feel obliged. She will feel responsible for reciprocal steps. Who of us wants to be in debt? That's right, no one. A girl also doesn't want it.
Flowers
Flowers are most important for their symbolism. And it is enough 1, 3, 5 flowers. Not more. Not every girl will like to carry a bunch of flowers for a few hours.
Chocolate
It is difficult to find a girl indifferent to chocolate. Partly this is due to the presence of chemicals in this product that stimulate the developing of happy hormones – endorphins, and partly because chocolate from childhood is associated with a holiday, joy, caring. This is how to impress her on a first date.
Champagne
It relaxes, removes unnecessary tension, and promotes the exposure of instincts. It doesn't mean that a girl will immediately appear undressed in front of you. She will just stop controlling herself and start expressing what she thinks. This is important for future relations.
Finally, at the end of the meeting, you can thank each other for the time spent together and clarify the possibility of meeting in the future. Observing all these moments, a man going on the first date with a woman can make an unforgettable impression on her. And maybe this first date will turn into something more important.
In fact, it is not so important for women where and how to spend a date: whether it will be an expensive restaurant or a small cafe, a date in the cinema or in the park outside the window. The main thing is that there is a person nearby who can surround her with love and tenderness. And then each meeting with such a man will remain in the memory for a long time.
There are no comments. Your can be the first