How to Talk to Girls on Tinder?
Tinder is a modern app that continuously saves our lives. It is a great way to arrange a meeting with a girl, boy, whoever you want to meet. It is a great way to message quickly, evaluate how much a person suits you. You can also react to their photos, scroll through their videos and do it quickly. It is free and takes away all the worries before you even go on a date.
Some people are pros in texting, it's like they have a degree in digital communication. But why do we tend to get ghosted sometimes? There are situations where you can say an awkward thing and never be replied afterward. How to avoid that?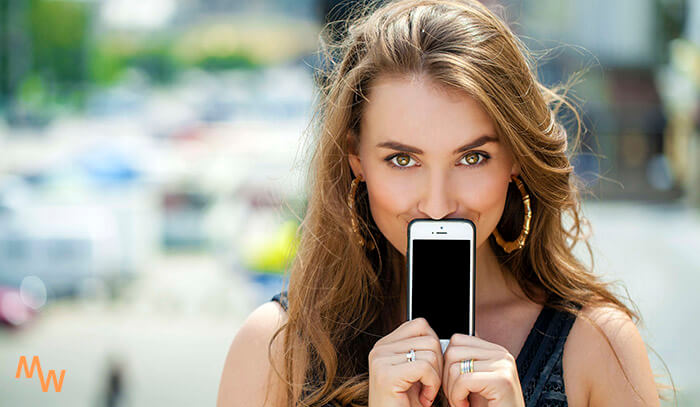 Writing the First Message: Do's and Don'ts of Messaging on Tinder
How to talk to girls on Tinder so that they don't ghost you and will be actually interested in meeting you in real life? Here are some Tinder messaging tips that might be helpful for you.
Do's
1) When talking to a girl, be sure she has a clear idea about who you are. We all know that catfishing is the best and the quickest way to get a person interested and get a date in no time. But is it really worth it? Place some good photos on a Tinder account, make sure you get a portrait shot as your first and main photo, so that your face can be seen well. Then, upload a couple of photos where they can see your physique and your height. Then, upload a quick video of yourself doing something fun. Don't Photoshop your face too much, don't slim down your curves if you have them. There are hundreds of stories about people being disappointed because their date looks nothing alike.
2) Come with a clever catchphrase. We can't stress enough how important your bio is. Tinder has the most bizarre and cringe catchphrases where men say some dumb, misogynistic, sexist stuff as well as something that makes no sense. Of course, we all understand you like jokes, but there is no need for you to go overboard with that.
3) Be clear about your social status. There is no need to lie about your profession and job. It will be clear soon on a date who you are. Sure, you don't have to scream about how your low salary doesn't fit your aristocratic needs, but even that would be fairer than being a dude who covers up by pretending to be rich and famous and inviting a girl for a date to McDonald's. Women have their expectations too.
4) Be gentle and considerate. Talk about neutral stuff like hobbies, likes, and dislikes. How to start a conversation with a girl on Tinder? Let's start with not being too sexual from the start. It throws off thousands of girls when you send water drops emojis and say rude stuff about their appearance. Try to contain yourself even if you want to smash really bad.
5) Buy a golden profile if you really want a girlfriend. Yes, Tinder is a free app technically, but you can improve your dating in several ways. First of all, being active and not giving everyone swipe right won't make you blocked. Secondly, buying a gold membership allows you to undo the like and save time by seeing who has already liked you.
Don'ts
1) Don't try to get political. We all know that some views can be crucial for a couple, but Tinder is meant for fun, not for angry political conversations with the opponent. Do that and you will be blocked in no time.
2) Don't try to swipe right just to see who will match you back. Tinder has a number of rules. They respect users who manage to date via their app wisely. You need to give different ratings to different people. If you swipe only right, Tinder will shadow ban you, and you will have a lower coefficient as a client. Don't wonder why you don't get any direct messages after that.
3) Don't try to send the same phrase to every girl you like. Some smart guys just don't know what to say on Tinder, so they pre-write a small message and just copy-paste it to every girl they like. This is not fair and takes away all the fun from dating.
4) Don't send nudes to girls! Unsolicited d-picks are horrible because if you think that every woman awaits for your little friend, they don't! Many girls actually want to find a serious relationship, and you definitely don't help them.
5) Don't roast girls who didn't reply to you. It is so low, yet so many guys do that. They get salty and when the girl ghosts them, they come up with something like, "You look ugly anyway!" Ugh, that stuff never gets old.
Tips for Talking to Girls on Tinder
How to talk on Tinder? Easy! What to talk about on Tinder? A lot of things! Basically, you can do anything besides those things we've mentioned as not the best topics. If you want to do this right, learn these quick tips and be more confident in talking to girls on Tinder.
Be honest from the start. Being honest is key if you want people to respect you. When you start off a good, fair vibe, you will get a chance to receive a good reply. She will give you a cold shoulder if she understands that you are lying. So why even spending time on inventing elaborate stories when you can be yourself?
Act respectfully. Yes, you can come to Tinder for a number of reasons. If you just want a quick fling, it doesn't give you the right to treat people like crap. Yes, Tinder is not about being deep all the time, but people are other humans who deserve to be treated well. That is just the basic human code.
Don't be too serious. Being serious is much needed if you want a stable relationship with one of the girls on Tinder. But remember, dating has to be fun and responsible at the same time. That is just what adults should do. When you bore a girl with your questions, press on her or get aggravated when you get an unsatisfactory answer, that is not how you talk on Tinder.
Don't overthink. Tinder messages are not an essay. Be literate but not too sophisticated. You talk to people on an everyday basis, we do that all the time, so why should this talk differ from any other conversation in our day-to-day life. Usually, when we pursue the goal of being proper and posh, it all turns out the opposite way, and we find a way to mess it up.
Learn her profile. It could be awkward when you ask about something you could have just simply found in her profile, like, when you ask her, "Oh, I didn't know you ski!" but her third photo is her sliding off the mountain, it seems as if you didn't even try to get interested.
Answer her questions. If you don't know how to start a conversation on Tinder with a girl, offer her to ask you questions. Make her involved. And don't avoid those questions. She might ask something weird, but you'll have to answer unless it's really uncomfortable.
Give information about you so she could ask you more. How to have a conversation on Tinder? It's better to be less than more. If you lay out all the cards on the table, it won't be very interesting to get to know you. Always leave a trace of interesting information, so that it can be a great conversation starter.
Pay attention to details she shares. It's easy to slip up, especially if you are talking to multiple girls at a time. But if you want to go to a date, try to notice hints she's dropping if she does so. If you don't understand hints at all, allow a female friend to go through your texts and detect tricks. She will be surprised if you'll get her message right.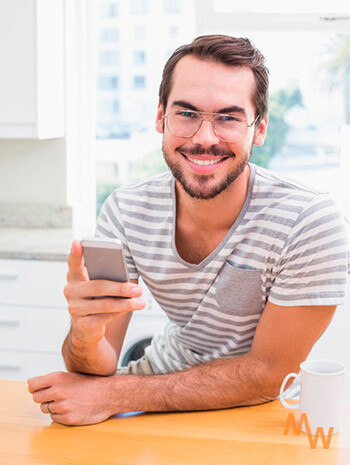 Warn her you're about to pause your conversation. It's a douche move when you are having a conversation, and then the other person disappears. Don't you ever do that? It can be really offensive, especially to lonely women seeking men who might think you don't like them that much. Some of them will think they are just wasting their time on a person who has stopped replying and blocked them, so you will lose a good candidate.
Conversation Starters for Tinder
How to message a girl on Tinder if you don't have the wildest imagination out there, yet still want to impress a woman? How to survive on this single ladies dating site and surpass the market of husbands-to-be? Here are some standard conversation starters that would be good for anyone on Tinder because they are basic and polite.
Hey, I just saw your dating profile, and you are really gorgeous. I would like to talk to you!
You seem like an interesting and fun person! Want to talk?
I feel really infatuated now that I've seen your photos, but how is your day?
You have the nicest smile here. By the way, I'm…
I really like your style. How do you manage to be so gorgeous?
Do you like roses? Because I would give you a bunch right now.
You are very beautiful and have a very interesting hobby. How did you manage to choose…?
I don't really know how to write poetry, but I would try to do something for you.
This evening is rather cold and lonely, but just looking at your photos somehow makes me cozier and warmer.
You have a very cute smile. I wish people could make you happy all the time, the world is really missing out on cute smiles.
You seem like a very good person who manages to combine beauty and grace. Can we talk?
Wow, you have beautiful eyes. I wish you could look at me like that in real life.
You are the most gorgeous woman in the evening. Something about you just makes me week in my knees.
I never believed in love at first sight, but I would try to reassure myself.
I wish we could meet in a ridiculous situation so that it could be like in a cute romantic movie.
Now you know how to talk to a girl on Tinder, what should, and shouldn't you say to a woman, how to start a conversation and make her decide to meet you in person. Always be yourself, be polite, and females won't hesitate to meet you for a single minute!
There are no comments. Your can be the first