10 Reasons Why Russian Girls Are the Best for Marriage
There are so many different girls in the world – numerous cultures, countries, ages, types… A countless plethora of women! However, in the modern world, men prefer certain types of girls and Slavic girls have recently become exceedingly trendy. You might be interested why. We have a perfectly understandable explanation.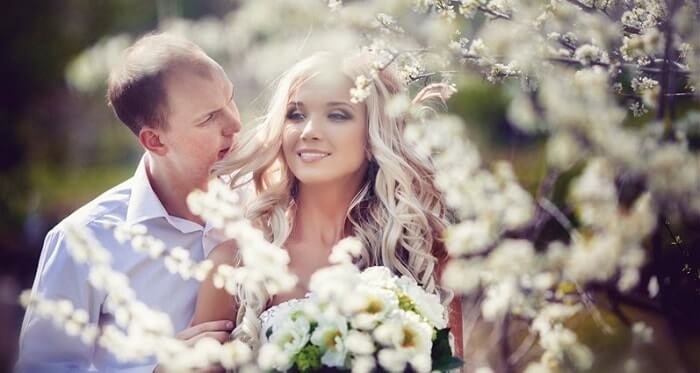 You see, Russian, Ukrainian, and Byelorussian girls were hidden from the world by the metal curtain of the Soviet Union (people could not either leave or enter the country without any special purposes). After the dissolution of the Soviet Union in the early 1990s, men from all over the globe beheld the beauty of Slavic women – and they were and are astonished. These magnificent creatures have taken over the planet – and for a good reason. For ten reasons, in particular. In these articles, we are going to help you explore those reasons. Disclaimer: we are not claiming that Russian girls are the best in general – our mission is to explain why these girls are great for marriage and starting a family. Here are our ten reasons why Russian girls are the best for starting a family with:
1. They are family-oriented
Obviously, it's the most significant reason that makes Russian girls superior. Russian culture is quite traditionalistic – they are religious, highly appreciate piousness, family values, and respect for older people (in fact, it's a kind of a cult in Russia – while the government doesn't seem to care much about older people, society tries its best to support them). And while the aforementioned facts are rather generalized, family-oriented attitude is a really common merit among Russian women. They seek decent men to marry and start a family. Likewise, they want to raise children (in fact, Russians just can't stand the concept of a childfree family – it's against their nature). That's why Russian girls make perfect wives!
2. They are beautiful
Don't get us wrong – every woman is beautiful in all her entirety. Russian women, compared to Western girls, always look amazing and wear makeup, even if they are just out for groceries. It might sound odd but the exterior plays an important role in their lives. As well, these girls are genetically healthy (even though they were heavily affected by the Chernobyl accident). And healthy is always beautiful.
3. They are smart
The Soviet Union has left a great educational heritage. Schools and universities in Russia provide students with the multi-sided knowledge, which is extremely important in the modern world of mobility and rapid informational exchange.
4. They are cheerful
Cheerfulness, as well as positive and enthusiastic mindsets, are quite rare in the modern world. You see, the Internet accompanied by mobility has changed the way we communicate – people no longer need to be hospitable and respectful, they may just look into their phone screens and pass by. Russian women are different – they are welcoming and smiley all the time.
5. They are great housekeepers
A housewife is not just an excuse to stay home and do nothing. This great mastery takes time to perfect and improve. Russian women pass this secret knowledge from generation to generation – and that's why Russian girls are believed to be the best housekeepers. They don't just clean. They create the atmosphere of warmth and coziness.
6. They love to travel
It seems as something not obligatory, but try to think outside of the box. People who love to travel, who crave adventures always have wide-ranging horizons and deep minds. Russian girls are so – they love everything new, love exploring and learning, discovering, and keeping in touch with the entire globe.
7. They are faithful
Aside from sexual fidelity, these pious girls know everything about emotional cheating and do their best to avoid such occasions. You see, the healthy atmosphere in a family stems from respectful approach towards each other and emotional bond, which means that you remain on the same page about everything.
8. They are great cooks
Have you ever tasted Russian cuisine? It might be a bit confusing for Western people but you will eventually fall in love with it! However, these girls are commonly great chefs. And they don't just cook because they are forced to – they love to cook and think of it as some sort of art.
9. They know good sex
Isn't it bewildering how they maintain a hot and temperamental soul under the image of remarkably pious and religious individuals? But it's true – Russian girls are scorching hot in bed and always do their best to satisfy their partners. So don't forget to reward her eagerness!
10. They live for love
Yes, they have hobbies and successful careers. They love their jobs and friends. They appreciate loud parties and sport bars. But what they really look for in life is love – the biggest gift of all.
There are no comments. Your can be the first