Get Ready for St. Valentine's Day 2018: Date Ideas, Gifts, Tips
So, ladies and gentlemen, we are getting closer to that wonderful bouquet-and-chocolate day of the year! Nobody doubts Saint Valentine's Day is perhaps one of the most romantic days of the year (right after her b-day, indeed!) Anyway, it may be romantic and all… until you basically find yourself sitting in the lap in search for some unusual and creative ideas, including breakfast, dinner and the main part – a present for your precious woman. And of course, you are wondering if your girlfriend would appreciate a present you've prepared for her.
Your girl or wife certainly deserves the very best and oftentimes this may mean getting some stuff that will be reminding both of you how much you love one another.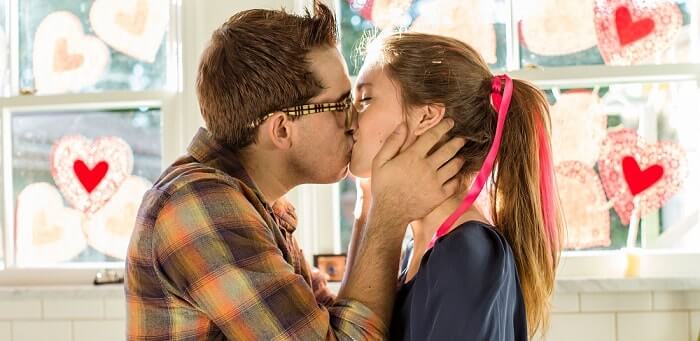 Thus, what are the freshest and the most romantic ideas to celebrate the lovers' day? What does she really want to get? How can you make this day truly memorable to her without stressing out? With a countless amount of ways to show her your love, how can you pick the right one? Don't worry, mate. We got your back! Though it was pretty complicated, we've filtered tons of info to provide you a unique Valentine's Day gift and date ideas in our exclusive guide.
Valentine's day: origins & traditions
All of us got used to celebrate this wonderful holiday together with our loved ones, but not everyone knows the history of Valentine's day. Our Valentine's Day traditions include giving flowers, candies and postcards to our significant others. We do it each year, honoring St. Valentine. And perhaps you'd like to know who St. Valentine really was. It seems like a perfect time to brush up on your knowledge of Valentine's Day history!
Speaking of the origin of Valentine's day, you must have encountered some versions as to where exactly and how exactly the celebration of this holiday began. The ancient Romans had a festival called Lupercalia held annually on February 15. The festival was held to turn away the danger of wolves attacking their flocks and thus, people of Rome honored their God named Lupercalia. That's why some historians may assume Valentine's Day originated deriving from the Lupercalia festival.
Another legend of Valentine's Day origin tells that St. Valentine used to be a priest living in Rome in the 3rd century. Back then, the Roman Emperor Claudius II came to a decision that single males would have made much better soldiers than the married ones, so he decided to outlaw marriage for all young males serving in the army. Presumably, a man named Valentine found emperor's decree completely unfair and broke the law choosing to marry young couples in total secret. But when Claudius II eventually found out about the priest's actions he ordered Valentine imprisoned and, after all, executed. The legend also tells that those young couples married by Valentine used to bring him flowers and heart-shaped letters when they visited him in the prison.
Probably we will never know the truth about the origins of this holiday as well as the real story behind the posture of Valentine, but one thing is for sure – February was chosen to praise the power of love long time ago, dating back to the ancient world.
Valentine's Day 2018: how to make it right
Valentine's Day breakfast ideas
Nothing can possibly beat a heartwarming romantic breakfast on Valentine's Day! Below are the simplest and the most delicious Valentine's Day ideas regarding a festive breakfast that are also super manageable! In our list, you can find both sweet and savory ideas, including cinnamon rolls, pomegranate Mimosa drink, and some others!
1. A simple and lovely Egg-In-A-Hole
Egg-In-A-Hole – a totally perfect and nourishing breakfast dish! Zero complications – only fried eggs and a couple of toast slices - all in one! An ideal everyday morning meal, yet you can "upgrade" it and make it look even more adorable for Valentine's Day – simply by cutting out a heart-shaped hole right in the middle of each toast with a cookie cutter! The easiest and the most adorable breakfast idea for the lover's day!
2. Cinnamon Rolls
It appears there is something special and romantic about those fancy cinnamon rolls. They are so delicious and classy, warm and sweet and even look fun! You can easily make a set of these just beforehand and bake those up fresh for the Valentine's Day morning! Bring them to your lover's bed together with a nice cup of tea/coffee.
3. Strawberry Nutella Cream Cheese Croissant French Toast
French croissants, Nutella, plushy cream cheese and, finally, strawberries? All these in one dish? Wow! Yeah, this French Toast will definitely get its work done! It contains everything you could ever wish in a classic French toast! It is not sophisticated to cook and can be prepared as an overnight bake! Make sure to bake it for just an hour in the morning and serve this truly luxurious meal having brought it right to the bed of your girl!
4. Heart-shaped cranberry and cherry cookies
These cookies are so simple to whip together and are made of 100% love and care! The cute heart-shaped baking forms will make them ideal for Valentine's Day. In addition, you may add a sweet chocolate glaze as well and serve those sweet guys for a truly sweet woman!
5. Pomegranate Mimosa
You know, Pomegranate Mimosa is just killing it! It looks so pretty and tastes so good especially on Valentine's Day. It is outstandingly easy to mix it up in the morning to greet your loved one with such a colorful surprise! All you ever need is champagne, any kind of fruit juice and some soluble candies. So simple and lovely!
6. Classic Sangria
A true timeless classic, Orange Sangria looks super pretty and easy to get prepared early in the morning or even afternoon! Add in some fruits - apples or raspberries to put together this sweet treat! By the way, it can be one of those first Valentine's Day ideas!
Valentine's Day date ideas
1. Escape the Room
If your sweetheart is way more active for a simple romantic dinner - sign up for an awesome puzzle-solving escape experience (for instance, Escape the Room). Team up to track clues and find keys to escape the room and be sure – such work in a pair will definitely bring you closer and strengthen your trust in each other.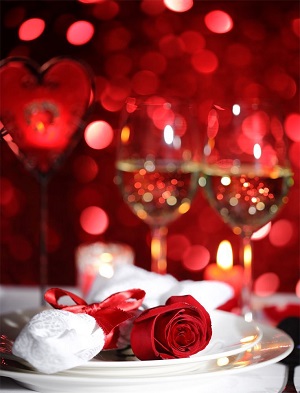 2. Go on a liquor tour
Bring your usual restaurant-based date to a whole new level by going on a tour to the core, like a wine factory or brewery. Include a tasting experience to your excursion that will surely allow you to taste some new wine sorts and share your feelings about those. For the ultimate romantic experience, at the end of the tour, compare your notes and don't forget to present her a nice bottle of her favorite wine or a tiny keg of craft beer as a gift.
3. Enjoy a nice ride
One of the best ways to instill some activity into that conventional boring V-day celebration. Ride out in style! Rent a gorgeous classic car for just the two of you for the entire night. No surprise, every lady wants to become a Cinderella even for one night. In addition, renting a cool vehicle might bring an element of major fun and novelty for both lovers, plus it will heat up your love and create some truly unforgettable moments.
4. Walk along your memory lane!
Out of unusual ideas for a creative date? Looking to do something intricate? Recall all the greatest places you've been to together and the ones connected with your sweetest moments. Either those will be cafes, cinemas, parks or just city streets you were walking down holding hands. Then, plan up an exclusive route through all those sites! There's a good chance she won't know what place you'll visit next, proving you the opportunities for additional surprises, like buying her ice cream in her favorite store. It will surely be the most heartwarming and sentimental event in her life!
Valentine's Day dinner ideas
Who needs restaurant reservations? Right instead of visiting the same old restaurant (even if it's a five-star one) on Valentine's Day, you can arrange a restaurant-quality, the most romantic meal for just two of you without even leaving your home. To make that work just perfectly, don't miss out the following dinner ideas gathered by our loving hands! Those Valentine's Day dinner recipes are guaranteed to conquer her heart on this romantic occasion.
1. Juicy steak with green beans and herbed butter
Be absolutely sure – it won't take you too long to whip up a fine homemade herbed butter, which will find its place beautifully atop a juicy classic steak along with some crisp green beans.
2. Lobster and grapefruit salad
Treat your beloved partner with this all-lux appetizer or even a main dish for Valentine's Day dinner. The lobster will take on that citrus flavor together with the sharp bite of onions, everything balanced by a fresh avocado.
3. Lobster stew
Do not think this list is occupied by lobsters! Still, have you heard that couples feeding each other lobsters turn out to be a lot happier than those who do not? (Well, even if we've made that up, it does not deny the fact lobsters are elegant and perfect to be served in the form of a stew that will certainly get you both into a romantic mood!)
4. Roasted chicken with vegetables, lemon, and thyme
Still can't come to the decision what to cook for your lovebird? Perhaps, that classic roasted chicken, baked with vegetables and spices, will make a perfect pick for you? This birdie simply can't go wrong (and fly too!)
5. Risotto with red wine and peas
Cooking risotto is pretty similar to being in a relationship – it always requires tons of patience and attention, however, if you succeed in it, the story will end happily for both of you.
Valentine's Day gift ideas for her:
1. Heart Umbrella
One of the cutest Valentine's Day gifts for a girlfriend! Whether you both live in the rain-soaked Northwest or you just want to protect your girl's sophisticated hairstyle from the pouring rains, this merry heart-shaped umbrella will surely brighten even the darkest rainy mornings for your love. It will always shield her favorite handbag and freshly brewed cappuccino. Such gift is plain perfect for being kept in the back seat or simply displaying her umbrella stand with its eye-popping colorway.
2. Bathtub Truffles
Talking about the best Valentine's Day gifts, a nice set of six aroma bathtub truffles are actually made to substitute the chocolate ones with absolutely no side effects. The scents include rose petals, citrus flavors, eucalyptus, mint, and coffee. Crafted with skin-soothing ingredients and essential oils, they are an ideal escape for her legs, tired from a long day's run. Looking to enhance your present even more? Place one in a bathtub filled with hot water and light an aroma candle just before she turns back home to create an unexpected vivifying oasis.
3. Click & Grow Planter
Here is one of the most unusual Valentine's Day gifts for her! It will help your girl make it through the long, cold wintertime – trust it. This Click & Grow planter unit comes with an excellent opportunity to grow plants and herbs all around the year right on a windowsill - from basil to rosemary. Such a little greenery will definitely please her eye no matter what weather is outside the door.
4. Polaroid Snap camera
Whoever thinks these cams are dead clearly doesn't know about the Polaroid Snap. The company's latest revival of the classic camera can be one of the best Valentine's Day gifts for her, allowing your beloved partner to capture precious moments of your Valentine's Day and even beyond.
5. A Scented Candle
This last, but not the least, representative of the greatest Valentine's Day gifts is 100% guaranteed to be appreciated by any lady. When it is the gray fall or the cold winter outside, a candle will grant her a rich bouquet of summer flowers and that gorgeous smell of freshly cut green grass!
There are no comments. Your can be the first