Great Good Night Messages for Your Girl: Text Her to Sleep
Nowadays, texting is the most widespread way of communication. Thanks to the Internet, social media, and various kinds of messengers people can't imagine their lives without being able to text each other. Couples and dating partners like to send each other good night messages to share their feelings. Read the following guide and choose a good night message that suits you best.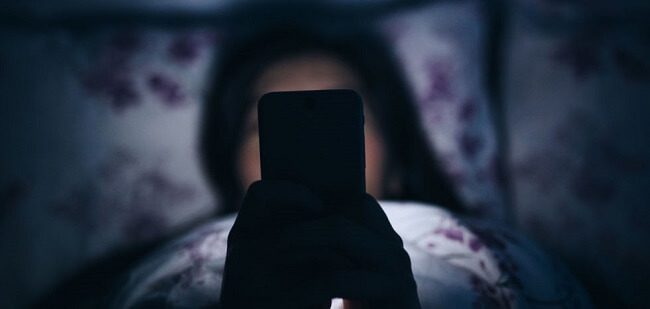 The following romantic good night messages can be used in case you are already a couple seeing each other regularly. Depending on the status of your relationship, there are different cute good night messages you can use. Whether you're already a couple or dating your way towards it, using sweet good night messages is always a good decision. This way the girl you text may think about you a little more. Perhaps, she would even dream about you and remember you the next morning.
The List of Good Night Messages for Her
Hey, darling! I couldn't sleep because I was thinking about you. Have a good night!
Hello, dear! Hope you're cozy and comfortable, I wish you the best dreams!
Hi, you asleep? Hope to be in your dreams today so we can meet)
Good night, sweety! Thank you for being so tremendously important for me, you're the best!
I hope you don't sleep, so you can read this: good night and sweet dreams, my darling!)
Before you fell asleep I'd like to highlight how important you are for me. Good night!
Hey, love! Keep in mind that you're my life. Don't know what I'd do without you. Sweet dreams!
Kissing and wishing you good night! Be cozy and comfortable!
Hi, honey! Hope you're not asleep yet so I can wish you a good might! Sleep tight!
Preparing for sleep? Hope we're going to meet tonight in our dreams! Kissing you.
I wish your face would be the last thing I see before I go to sleep and the first thing I'd see in the morning! Good night, babe!
Preparing to rest? I'm thinking about you now and will be dreaming about you in a few minutes. Sweet dreams, my love!
You're doing fine, darling? Just wanted to wish you a good night! Be fresh in the morning!
I was thinking about you the whole evening. I'm sure I'm going to dream about you, honey. Good night!
You're cozy and comfortable? Thinking about you makes me cozy and comfortable. Sweet dreams, my darling!
I heard people always dream about the last thing they heard or saw before falling asleep. Well, I hope to be in your dreams tonight, sweety.
I wish I could say it to you face-to-face: good night, my love!
Dreaming to be near you and feeling your warmness. Be fresh in the morning, darling. Good night!
Hey, honey! Hope I didn't wake you up. Just wanted to wish you a pleasant night!
Hi, darling! You asleep? I'm wishing you sweet dreams! See ya
Why Texting Her Before Sleep?
Sending your girlfriend romantic good night messages is like a traditional ritual. Couples do it all the time to compensate the absence of each other. When you can't hug your loved one or go to sleep together, a cute good night message is a good way to deal with it. It is also polite and pleasant. Moreover, it gives away the fact that you're really interested in and committed to your relationship. Good night text message shows your concern and expresses your interest. It makes you look thoughtful, attentive, and charming. In other words, writing a thoughtful and passionate good night message for a girlfriend can make you look better in her eyes.
Not a Couple Yet
Template messages from the next list of sexy good night messages can be used in case you're are not yet serious about your relationships. It means that you may be wishing to move to the next level but being too informal seems inappropriate yet. Still, the right message can increase your chances to move forward, show your interest, and perhaps contribute to making the girl you're texting your girlfriend.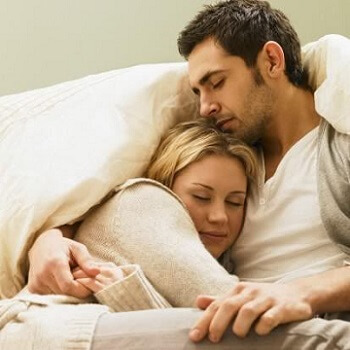 You probably desire to sleep beside her in one bed. Well, all lovers wish they could do it all the time. Still, this is not always a possibility. Texting her to sleep can make her think about you a little bit more. Moreover, one scientific research claims that the information received half an hour before sleep and right after one wakes up is incredibly memorable. One may not fully understand it but the brain processes this information during sleep and stacks it into the unconscious. This is one more reason for you to send her a romantic message to prove your appreciation.
Keep in mind the need to make your approach personal. For example, you should put her name in the text which, obviously, cannot be put here in the templates. You should also think about adding some of the details only you two know about. This way the message will have a more personal value and trigger a more emotional response. And this is your primary objective when texting a girl to sleep.
Hey! I'm wishing you sweet dreams! Hope you'll have a dream fantasy involving me)
May I kiss you before going to sleep? Hope you don't mind me occupying your dreams tonight) Good night!
What are you wearing now? Dream fairies will probably consider recruiting you tonight) Sweet dreams!
Do you like spooning? I imagine us spooning right now if you don't mind)
What's your favorite sleeping position? Mine is any as long as you're near) Good night
Hey, honey! Hope you'll get a proper rest. Thinking about you) Kiss
Here's a tip: place your lingerie under the pillow and, perhaps, the fairies from Victoria Secrets would replace it with their latest model) Good night, darling!
You won't get to sleep until I wish you good night! So, good night, sweet!
Honey, have you ever spent the entire night just lying in your bed and thinking? For me dreaming about you is better than sleep unless we sleep together)
I imagine you lying beside me. Hope our dreams will make us closer to each other) Good night!
I hope I'd meet you in my dreams tonight. Don't mind to come over and inhabit my mind during the night) Maybe we can have a dreamlike sleepover)
Just wanted to say good night before going to bed. I'm wishing you sweet dreams) Hope to see ya tomorrow)
Sorry but do you mind telling what are you wearing right now?) It may sound silly but I need details for my dreams) And good night, babe!
I couldn't go to sleep until I wished you good night. I hope you're getting a proper night rest)
Do you dream a lot? I find myself dreaming about you all the time. Nobody has ever influenced my sleep as you) Hope I can get in your dreams too. Good night, honey!
What are you doing now? I am going to sleep and missing you very much. I hope we can be dream buddies tonight so we could be bed buddies in the future) Sweet dreams to you, my darling.
It's good when you have somebody to wish a good night to. I certainly appreciate you. Have a good night, *name*
Hey, *name*! Hope I didn't wake you up. I was just curious when you're going to bed? Perhaps, if we sleep at the same time we can be in each other's dreams. Good night!
Are you awake? You're the only one I could wish a good night to) So, good night and sweet dreams to you, sweety.
I hope I can become closer to you so we could wish each other good night face to face. Until then, I am wishing you sweet dreams and a proper night rest.
I like to dream about you a lot. I dream about you during the day and I dream about you during the night. Hope I can get in your dreams too) Good night, babe!
I think we may be together tonight in our dreams. I will be waiting for you on the other side of the rainbow in the emerald palace full of unicorns and fairies) Good night, honey!
Personal Touch
Now, you know what patterns to follow to create your own unique good night message to a girlfriend. Keep in mind that the proposed options should serve to guide you towards making your approach more personal. It is one thing to use something that is ready. It is a completely different thing to make something unique and original. To approach your girlfriend sincerely, it is crucial that you use the provided text messages as examples to make some of your own. Insert some of information that is relevant for you two. You might add some funny story or reference an event happened in the lives of you two. Whatever you do, be brief, sincere, charming, and passionate.
Sexual Hints
Almost half of all good night text messages refer to sex directly or indirectly. Depending on the intensity and quality of your relationships, you should use the opportunity to imply sexual interaction or make your relationships more committing. Sleeping together each night presupposes living together. Therefore, you could use a simple good night message to make your girlfriend think about that. Or you may use good night messages to imply sexual relationships. For example, you wish you could sleep together tonight but seeing as how you don't, you send her a good night message. This plain and simple message can easily be used to imply sex. Therefore, think about using it in case there's such a need.
All in all, now you know what purpose the good night messages serve and how to use them properly. It is always pleasant and valuable to have somebody you could wish a good night to. No matter at which stage of relationships you are now, texting your girlfriend to sleep is always a good idea. It shows that you appreciate your relationships. Women like to feel special. They also go crazy when somebody thinks about them all the time. Sending a nice or sexy good night message can make your intentions more clear. It is also a way to make sexual hints because sex and sleep are both connected to bedroom. Therefore, you can use good night messages to say what you may not be able to say at some other occasion. You and your partner deserve to be together all the time. Still, there are moments that require you to be separated. Use good night messages to compensate for it.
There are no comments. Your can be the first