How to meet Russian brides?
If you a handsome man and you want to meet beautiful Russian lady, but you don't know what to do, we are at your disposal and are always ready to help and support you.
The first step is to follow the instructions. Create your profile on our dating site to get access to the profiles of beautiful Russian and Ukrainian women. We do not charge any registration as well as membership fees. You pay only for the services you use. There are both free and paid services on our site. Visit your account page to find out about the prices and to buy credits.
Select the search criteria to find your perfect matches. Browsing through search results and other ladies' profiles add to "Favorites" those women you got interested in and get in touch with them later. Can't resist the temptation of contacting a lady you liked? Send her a chat request and tell her everything you want to.
Do you want to have live communication? If a lady is online, get in touch with her via Interactive Video chat to hear her voice and make sure she is as beautiful as her photos. To know that a woman is online, look at the status icon on her profile.If you have some questions, you can always contact our customer support team.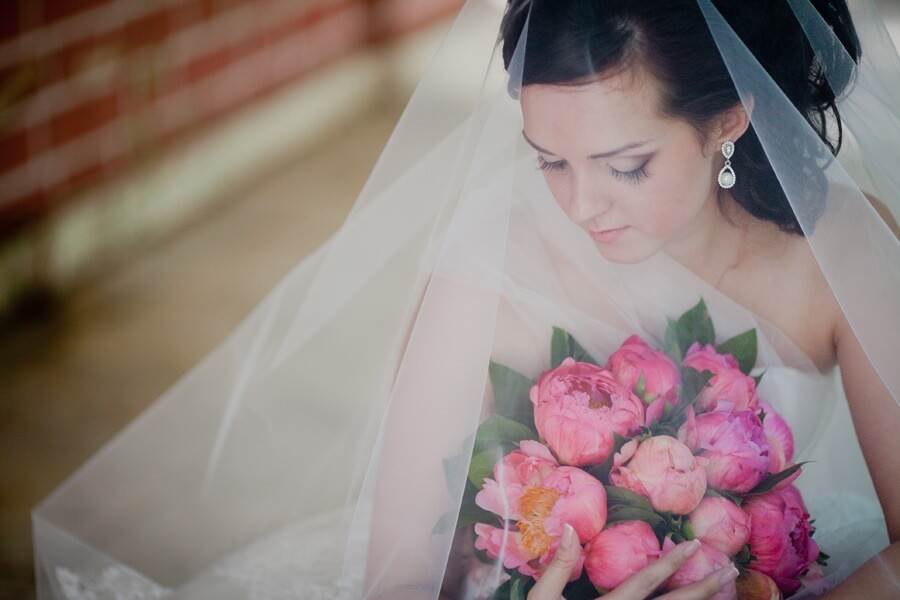 Russian Girls: Who Are They?
Obviously, Russian girls are the ladies from Russia. However, for most foreigners it's an umbrella term designating Slavic girls in general. Due to this, girls from neighboring Ukraine and Belarus are also called "Russian girls" by many Western men who do not distinguish between these nations.
Russian girls are rightly considered to be one of the most beautiful women in the world. It is their great looks that make them desired brides all over the globe and lure so many Western men. Their appearance is quite different from the typical appearance of Western women. Slavic beauty is a mix of different blood types and different races. The variety of appearance types can be explained by the peoples that have lived on the territories of contemporary Russia and Ukraine.
How to recognize a Russian girl? Slavic girls have very feminine facial features: balanced face shape, fair hair, skin, and eyes. However, most of the Ukrainian girls have dark hair and brown eyes (which can be explained historically). Another feature typical of Slavic women is their well-endowed and the same time fragile figures. They are proud of their stunning looks; hence they take a good care of their appearance. They dress up in the way to accentuate their delicate waists. Although they are beautiful by nature, they wear makeup on a daily basis to look even better.
If you want to make a good impression on a lady you should know what they expect from the dating. You want to meet and date a Russian girl but you are not ready for a serious relationship at once. You believe that you should be friends first and then see how it will work but you are not quite sure about the girls' position?
Most of them want to find a future husband and are very serious about it. That is why you should make it clear from the start that you don't want to rush things and you want to communicate as friends so far. If a girl agrees with your views and keeps chatting with you, that means she is OK with it. Friendship is a good start and it often develops into a serious relationship. However, you take the risk of getting stuck in a friend zone. Also, keep in mind that while you keep exchanging messages as friends, she may meet a more decisive guy with more serious intentions. If you have serious intentions and want to find a future spouse, try international dating websites. Many girls from different countries register there in the hopes to find a decent husband, so the chances you'll find your special someone on one of the dating sites are very high. Before initiating a communication with a woman you liked, you need to make sure she is also looking for a potential partner. For this, browse through her profile to find out more about her. If you feel a connection, start courting her.
You should understand that a lady won't be ready to marry you after a couple of emails. That is why get prepared for long-distance courtship. Make sure you have some good photos on your profile; that will help her understand your personality better. Don't boast about your wealth, especially if you are an older gentleman writing to younger ladies. If you want to impress your date, send her a small gift. It shouldn't be something expensive but make sure it's romantic and touching.
Keep your conversation casual and simple. If English is her second language, avoid using colloquial phrases that may be unknown to her and may embarrass her. Ask her about her interests and goals to let her know that you're really interested in her as a personality.
Be patient and don't be afraid of rejection. Take your time while dating online and don't rush things. It's better to communicate with many different women before you decide in favor of a particular one.
Also, remember about some possible pitfalls of online dating. You should be on guard because there are a number of fake profiles placed on some online dating sites. Scammers pretend to be real women and do everything to extract money from you.
There are no comments. Your can be the first