Top Dating Apps for Serious Relationships 2018
Personal space has ceased to be personal, people actively share their lives with others. Selfie in a bathroom or toilet mirror is a vivid example of how you take a private photo, make it public and wait for the reaction of the virtual community. The sphere of dating has joined the train. You go online in search of the soul mate, and every year, the number of couples who have met on the Internet is steadily increasing.
If 20-40 years ago your parents determined the seriousness of their relationship with a nonresident partner by correspondence and a big number of postal envelopes, then today, everything is much easier. Thanks to dating sites and modern applications for dating, the relationship can take the status of "ready to get married" in a couple of months. It doesn't matter where you both come from, any distance is no longer a problem even if you live on the different continents. The main thing is that you're two of a kind. However, not every dating site can promise you family happiness. So, if you decide to use modern technologies to find your one and only, look at the best dating apps for relationships.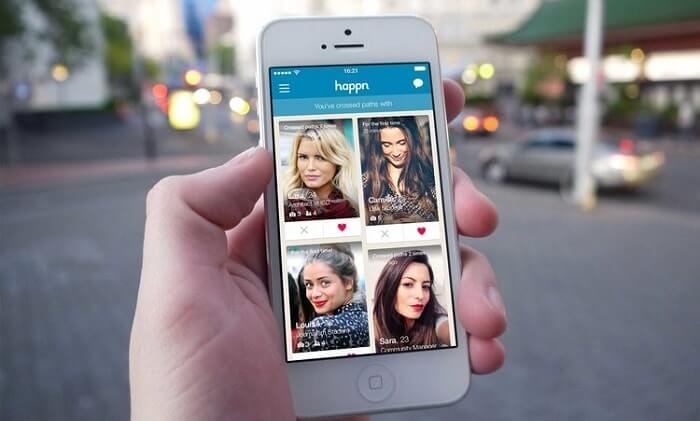 Dating apps that don't require Facebook
Social networks and online dating apps have made your life as simple and convenient as possible. Nowadays, you can work from any place in the world, order food in one click, and get acquainted with the "woman of your dreams" using a special application. If for some reasons, you don't want to link your dating profile with Facebook, there are several apps, which can provide such opportunity.
Plenty Of Fish. It is one of the world's largest dating sites with more than 38 million users. It is free to use, so you don't need to sign up via Facebook and to spend money if you are not interested in premium features. However, there is the flip side of free service, there is no very intuitive and user-friendly interface. Nonetheless, there are still many singles who are also searching for a partner. Take into account the fact that only girls can send pictures since too many men were reported to be sending inappropriate content.
OkCupid. Unlike well-known Tinder, OkCupid is not linked with Facebook, which means that no one can find out (even if they really want) where you work and who your friends are. You are offered to search for a partner with the help of a complex questionnaire. It includes strange, and sometimes even absurd questions, which, obviously, allow to determine your life position and find the best match. There is an excellent Quickmatch function that displays a large-scale gallery of photos with the age and location specified under them. The principle is the same as on Tinder, you swipe left, and nothing happens, you swipe right, and a person gets a deserved "like." It works quite well in providing long-term dating success.
How About We. It is one of the most popular dating apps. Its participants have the sole purpose, they want to get a date. More than 1.5 million users publish new ideas for dating every day. If you click on someone's profile and date concepts, you reach out. You can write something like, "How about we go shopping," "How about we have lunch in a new café near the Opera House," so that kind of thing. You can study the profiles of candidates and meet offline. You can sign in with Facebook, but you don't have to do that. What are the best dating apps?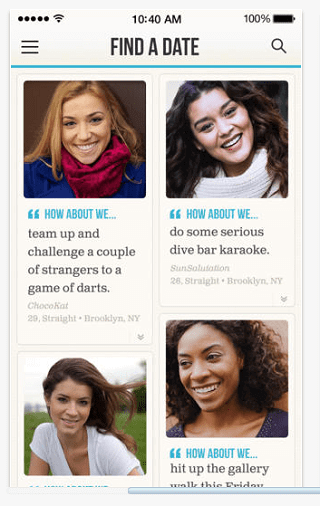 Everyone decides for themselves what dating app to use, what suits more and meets certain requirements. Progress does not stand still, people create more and more different apps that include some previous conclusions, desires, and demands. There is a list of top dating apps, which are the most suitable for serious relationships.
Match. Match is an interesting combination of a classic dating application and a social network. Match has a convenient search function that uses keywords. It allows you to comment on entries and mark your favorites, take photos right inside the application and even read the news feed. A setting of your "favorite contacts" adds the ability to keep in mind the people with whom you communicate most often, and the notifications of viewed messages become, in this case, a pleasant bonus. Besides, Match is still one of the best dating apps for relationships, even despite the fact that it is incredibly similar to Facebook.
League. Moderators of this application have already been called the pickiest in relation to beginners. Registration here is approved only for those who have managed to confirm their belonging to the elite. The team checks the data on the education and career achievements of a user, they study their contacts on LinkedIn and Facebook, as well as assess the goals and quality of the downloaded images. It is desirable that the latter were made in a professional studio. In case of refusal, the applicant is told the reasons for the refusal, for example, you might have too many photos with pets, and this fact, most likely, indicates a lack of friends, or insufficient self-development. So, if you have high social status, and you are looking for a suitable partner, check this app.
Quinn. If you don't have strict requirements for the future partner as well as time to swipe all day long, this dating app is the best solution for you. First, bot Quinn carefully asks the user about their preferences and collects additional information about them from open sources like Facebook, and then sends you daily several profiles for consideration. Each profile contains information about common friends, interests, and facts from the biography of the user. For example, they recently were in Africa or started reading a new book. The application also checks the compatibility of partners' star signs. If you like someone, you can start a dialogue.
Coffee Meets Bagel. Every day at noon, you will get carefully selected matches based on your preferences, hobbies, tastes, etc. So, you do not need to scroll through profiles. However, women have the final word. Every day, men can view 21 profiles and decide who they are interested in. Girls see only those who are interested in their profiles. It is they who decide with whom to start a dialogue. So, it is one of the top dating apps for those who are tired with endless scrolling of photos and who want to spend their energy on the right people, and who are serious about taking the next step.
As soon as there is a match, you will be able to communicate in a private chat and you will get several topics for the beginning of the talk that will serve you as icebreakers.
Yep! Yep! is not an application for romantic dating, however, it doesn't change the fact that meeting over a cup of coffee can grow into something bigger. Interestingly, Yep! does not involve any communication, you mark with the help of special icons what you would like to do right now, and with surprise discover that someone near you dreams to do the same. An offer is valid only for one hour, during which the application will try to pick you a company. Remember that Yep! is the most open app, and anyone can learn about you almost everything.
Hitch. This app has real fans. Everything is connected to the social network Facebook and your friends, who, according to the creators of Hitch, better know who is right for you. So, in the application, users can "throw together" their virtual friends, as well as discuss the prospects of this dating in an anonymous chat. You can choose the best option from the suggested by your friends (of course, with the indication of age), and send this person a short message. The story is silent about what will happen next.
eHarmony. It is a long-time player in the online dating game, using a unique selection system. eHarmony provides an interesting look at your relationship based on your character traits. Every day, you will get a selection of matches and will be able to connect with a person if the interest is mutual. Premium subscribers get a wider range of options, they are able to find out who has recently viewed their profiles.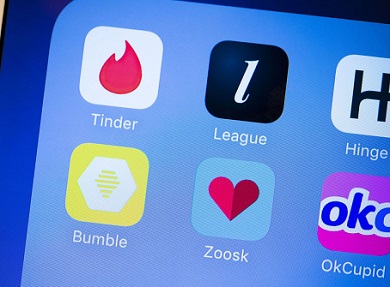 Hater. This is one of the best dating apps 2017, and its developers have taken the principle of "in tasting hatred, you can taste the love." The main idea is that your match will be based on things which you hate. In general, this basis for relationships is no worse than any other. From time to time, everyone wants to share with someone how they hate cold coffee, rainy weather or clowns. Actually, Hater doesn't differ much from other apps. You can swipe down for hate, and you can swipe top for sympathy. Now, the program can offer more than 2 thousand topics that can be hated.
Are there any free dating apps?
You can find many dating applications that are free at the early stage until you want to upgrade your profile and get additional opportunities.
Bumble. Bumble is very similar to Tinder, and it is one of the best free dating apps. Nonetheless, the main difference is that only women can start the chat, thus avoiding many identical messages from men who are looking for a one-night stand.
Magnet. The developers of Magnet were inspired by the service Swarm. They try to help users get acquainted offline, offering single people to check in crowded places. If someone around is interested in your profile, then a chat will open for five minutes. It is necessary to arrange a real date during this time.
Clikd. One cannot but add Clikd to the list of the top free dating apps. It is surely one of the most interesting and intriguing apps you have ever come across. This application is more focused on quality than quantity of potential partners. It provides you a chance to decide your final goal, potential pros and cons of a date or of a person that cannot be tolerated.
What are the best new dating apps?
Development of dating apps is aimed at meeting the requirements of the users, so, nowadays, you can find really interesting options that will suit your taste.
Tastebuds. It's quite strange that earlier there was not an app, which would provide an opportunity to choose a partner based on music tastes. Tastebuds is just discovery of the year for music lovers looking for others with similar preferences. Instead of swiping right or left, you can make a match or just skip it, searching for the next one. Besides, you can even share songs with your matches. Surely, this is one of the best new dating apps for young people.
Wingman. Users who have already had their soul mates can help their lonely friends find their partners. It works on the principle of Tinder. A user sees the profiles of candidates and swipes left or right determining who they are interested in. Unlike other dating applications, single people cannot register on Wingman or correspond themselves, these functions are taken over by friends of the users. Friends create a team of "wingmen" and then start communicating with other similar groups.
There are no comments. Your can be the first