Dating a Divorced Russian Woman: a Comprehensive Guide
There is a stereotype that divorced Russian ladies can never be happy ever after. Such women are believed to be embittered against men, especially when dating after 40. What is more, poor sexual life is usually considered to be one of the reasons people get divorced. Therefore, men are cautious about such ladies and try not to develop any serious relationships with them. The thing is that women dating after divorce may have many complexes. They consider themselves being non-sexual, unfeminine… Some believe they are not worth of men's attention.
So, are divorced Russian girls worth dating? Frankly speaking, a negative experience hardens the character. Because of the mistakes she used to make, an ex-wife can hardly be over-self-confident. On the other hand, she has gained invaluable experience. Divorced ladies know everything about the relationships and know what they truly want.
However, single Russian women become cautious about and distrustful of the sterner sex. In order to correct the situation, you need to remember some simple rules. They work at all ages. You've met a woman who got divorced after being in marriage for about 20 years and don't know what to do? Use the following tricks and you will definitely know how to date after divorce at 40.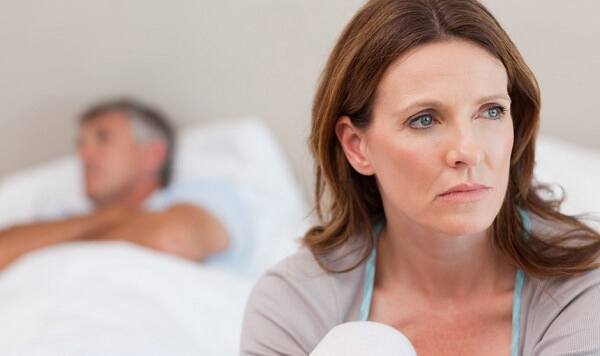 1. Demonstrate your appreciation
A divorced woman does not waste her time guessing whether she likes you or not. She will make a step forward BUT only once. Thus, if you miss it, you will lose her forever. The experience made her be realistic, especially when it comes to men.
2. Be on top
Try to show your best side. It is quite obvious that a total loser has no chances to draw the attention of such a lady. She will blow them off at once. A divorced Russian girl reads a man like a book and knows whether he will treat her right or wrong. Trust me, a divorce can become an excellent teacher for a lady.
3. Find out the mistakes of your predecessor
Here is another helpful tool to use in order to win the heart of a divorced lady. GENTLY ask her about her ex-husband. After she makes her point on the shortcomings of her ex, let her know you will be a better man for her. Just do not be silly and do not dare to make the same mistakes, if you really love her. After all, a single resemblance to the ex-husband will force her to break up with you.
4. Do not rub salt into the wound
A man who dates a divorced woman should remember that she went through a divorce in the recent past. This event apparently has left a heavy wound in her heart. It takes much longer for mental wounds to heal. Therefore, you need to be supportive and sympathetic. Imagine all the suffering she experienced due to the breakup. Show your care and respect for your date.
5. Do not rush into the marriage
Divorced Russian women, as a rule, are more vulnerable, prudent, and distrustful. They may spend years thinking and weighing the pros and cons of some important decision they are about to make. Therefore when requesting her hand, be ready to hear something like "I need some time to think." Be patient and, believe me, you will succeed.
6. Keep things beyond doubt
Do not take offense if she forces you to give a detailed and thorough report on the delay at work, a business trip, or a glance at another lady. Remember that the male pride can cost you the trust of your beloved. Be indulgent and try to keep things transparent between you two.
7. Get used to the lack of attention
This paragraph is for the men who date single Russian girls with children from their previous marriage. In this case, you will not be able to have her attention completely. In addition, if the children live with their father, she will pay visits pretty often and will certainly communicate with her ex. Therefore, if you are an awfully jealous person, it is worth considering whether you need such an alliance. Otherwise, try to get rid of your jealousy. If you do, you will get a wife worth dreaming about.
If you are in love with a divorced Russian girl, the fact that she is divorced will not be an obstacle for you anymore. Use the tips mentioned above and you will develop a strong bond between you and create a family you've always dreamed of.
There are no comments. Your can be the first