How to Have Perfect Sex with a Russian Woman
It is not a secret that women and men have somewhat different opinions about how to have great sex. But despite this, they can experiment together, search and try, find new opportunities for pleasure. In order to be mutually satisfied with sexual relations, partners should listen to each other and implement each other's desires. It is the model of sexual contacts that guarantees the absence of sexual problems.
Sex is a necessary thing. You can improve mood, keep the body in a good shape, get rid of a headache, burn excessive calories, and get an unusual pleasure with its help. However, you should pay attention to several rules of sexual behavior in your intimate life for that it doesn't bring disappointments.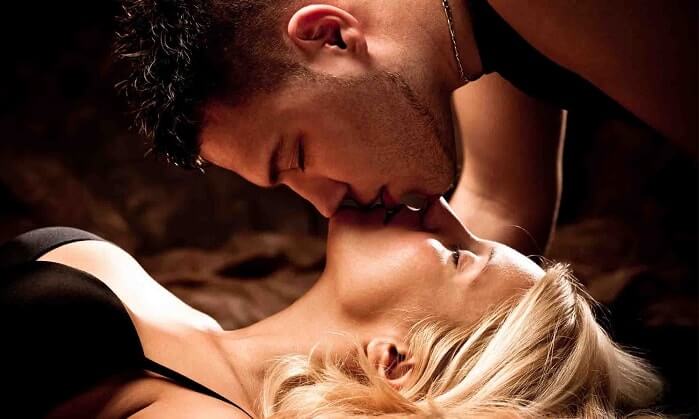 7 Rules of Perfect Sex
Every person has to understand what the term "good sex" means to her or him. After all, this is a very special sphere of human relations. It is difficult to fit into a certain framework when you can't determine what is good and what is bad.
It is hard to say that there are certain rules following which you'll reach an unprecedented level of harmony and satisfaction in your intimate relationship. It is just a set of well-known tricks and techniques.
Men shouldn't forget some specifics of their psychology: they are less susceptible to various emotional influences than women. That is why their behavior before, during, and after sex is different. It is very important for a man to understand not only the physiology of a woman but also his own. Here is the key to the success of a long sexual relationship and quality sex life. Now let's look at tips for great sex that may help you spend an unforgettable romantic night:
1. All for a partner
Try to take care of your partner first. Remember that good sex is not only enjoyment but also the path that you pass together. Dating with Russian women, give them an understanding that you are responsible for them today and always. Show the maximum of correctness and responsibility. Even if something goes wrong, give your lovely woman some time.
2. Use contraception
If you are not a couple with experience, you have to use it. Care, accuracy, and caution should always accompany your intimate relations even if your woman seems very reckless and liberated. For many women, to remind a man about protection means to bring down the emotional intensity and to appear cynical. If a woman worries about it, she'll do it anyway. But if you save her from this unromantic part of foreplay, everything will be much easier and more beautiful.
3. Avoid monotony
Try new poses and make love in unusual places – it will give you fireworks of new sensations and help explore each other's bodies and feelings. Diversity will help avoid routine with Russian women in bed.
Do not hesitate to talk on sexual topics. Actually, you should ask your partner where and how she wants to be fondled. However, it is not necessary to turn lovemaking into a well-defined algorithm of actions. Sometimes you just have to trust your loved one.
4. Everything is in your hands
Do not complain about the problems of your sex. Try to achieve mutual understanding and consensus, do everything together and just have your heads in the clouds. Do not forget that it is not always possible to achieve good sex at the beginning of intimate relationships. Always remember that this is your joint work. Learn to talk honestly and truthfully with each other from the very beginning and don't hide your intimate features and details.
5. Say no to complexes
Complexes and sex are incompatible so you need to get rid of them during sex with Russian girls. Turning off the light and hiding under the blanket, you convince a woman that she is clearly mistaken with the choice of a partner. Do not be shy! Sometimes the flaws are visible only to their owners. A bedroom is just the place where the initiative is not punishable. Constant passivity in moments of intimacy can look like coldness and lack of desire. Women dream to have a sensual lover nearby, not a passive guy.
6. Do not eat too much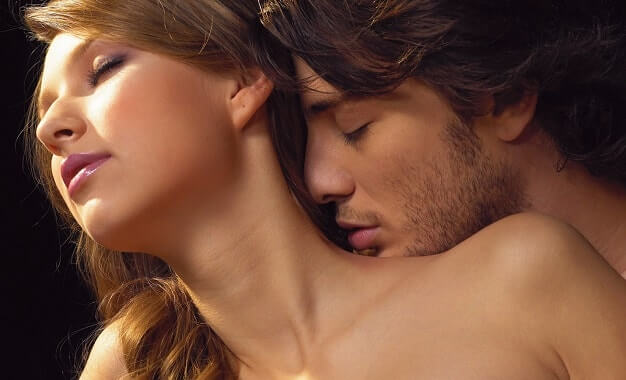 Don't have sex after a hearty dinner, lunch, or breakfast. Firstly, it is hard to move with a full stomach. And secondly, a well-fed man wants to sleep much more than to have sex.
7. Women are different
Remember that women are different like fingerprints and each of them needs to adapt. Of course, the basics of sexual techniques are the same, but each of them has its own nuances. Dating with Russian girls, do constant research and monitor the reactions because only the accumulation of experience can help you find what brings the greatest pleasure to a particular woman.
What Russian Women Prefer
Men think about this issue very often. This is especially true before the first sex with a new partner. After all, men want to conquer the heart of a woman and bring her unearthly pleasure. But how to do it right to make your partner remember that wonderful night forever and never give up the opportunity to repeat it again and again? There are several rules of sex that absolutely every man should know.
Kisses
Kiss her a lot. Women really like this process. Kiss her face, her eyes, her neck, her shoulders, her back, her belly, her hips, her hands, her whole body. These light, gentle, almost imperceptible kisses have a magical effect on women. They feel that love is pervading them in this moment. They know that you kiss them not for "making" but for expressing your love. They like gentle kisses, light kisses, sweet kisses, kisses that help forget about any problem.
Say it again and again…
Women like when they are told that they look fine and like men who notice their beauty. For example, you can say that your woman is very sexy in this new underwear. The main thing is that you should make your compliment before she openly hinted at it. If she is especially attractive today, if she has a wonderful haircut, if she is the best– let her hear this.
Classic position
In this position, a girl has the opportunity to look into your eyes during sex and kiss. Although, there are a lot of great sex positions to try with your second half. All of them can lead to extreme excitement.
Men's look
Nothing excites a woman so much when a beloved man looks into her eyes. During sex with Russian women, they feel love energy that flows from your eyes into their heart spreading all over the body. Your look can excite a woman more than an hour of the most skillful caresses. Your look can make a woman "melt".
Look at your partner as if you love her more than anything in the world. Let her read your desire in the eyes. A man who knows how to look at a woman like that makes her feel much more loved than when he gives her an expensive gift or expresses his love with words.
Hugs
Women like men who like to cuddle. Then they feel safe and protected. They like to feel intimacy, regardless of whether they want sex or not. Of course, hugs can lead to sex. Try to hug your partner more often, and you will be amazed at how sexy these simple touches are. It is a form of intimacy that can necessarily lead to sex if used properly. Unfortunately, most men underestimate hugs regarding it as a neutral form of communication.
Don't be afraid to tell about your desires and develop all these skills. Then your partner will receive the perfect lover and you will get the most out of sex!
There are no comments. Your can be the first