How to Find a Real Russian Bride
If you one of those men who think that Russian women are the most beautiful and that they are perfect marriage material, you may wonder where you can meet a real Russian bride. The answer is staring you in the face – in Russia and neighboring Slavic countries. But if you're not going to cross the oceans, so far, and fly directly to the country where those gorgeous women live, you can meet a lot of single Russian girls online. The Internet brings people from different corners of the world closer and very often facilitates the searches of your significant other.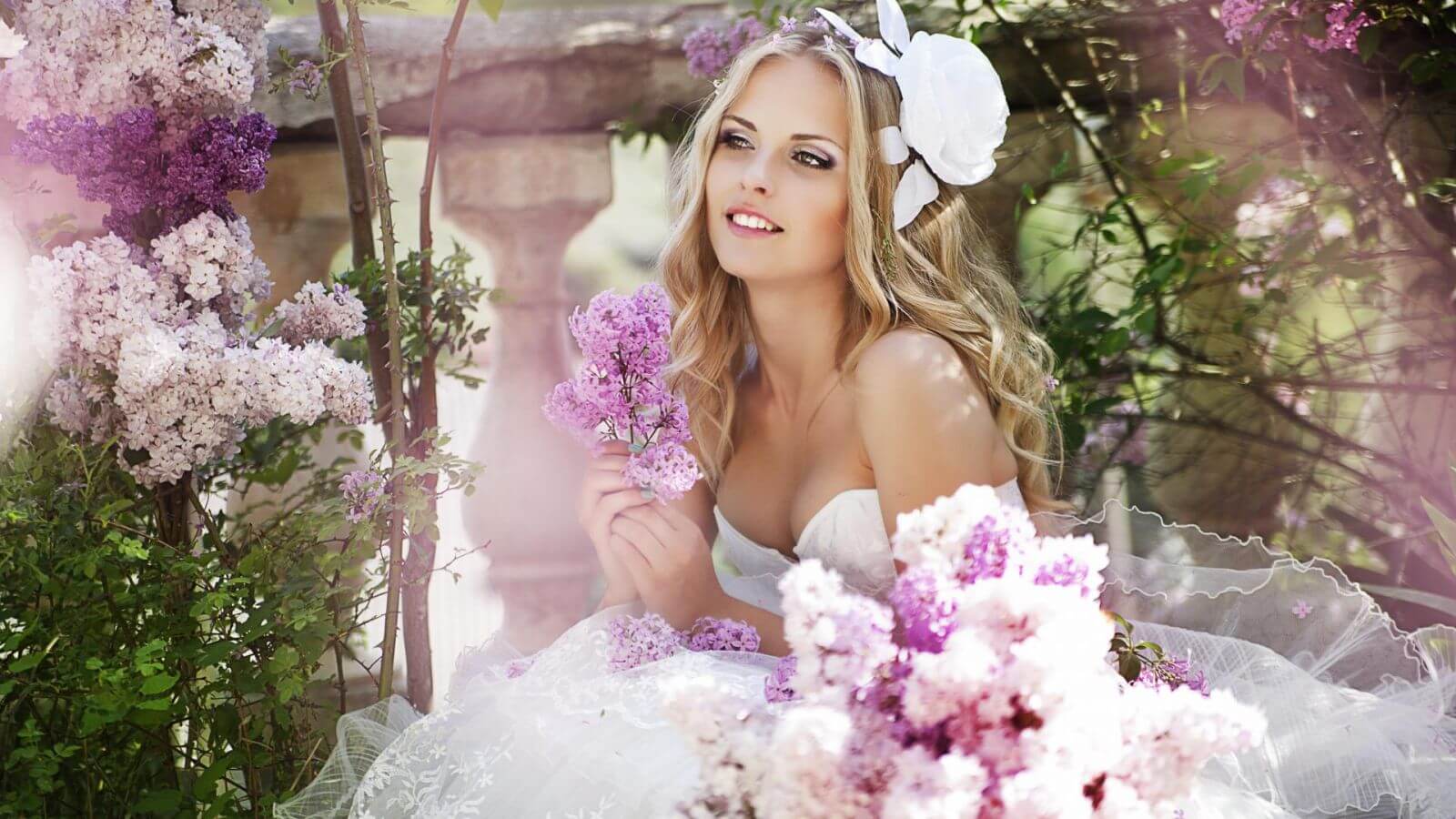 While only a decade ago online dating sites were generally frowned upon by many people, today it's a convenient way of meeting new people and building relationships with the opposite sex. You never know where you'll find your love. Maybe, you're still single because you've been looking for your better half not in the right places. Consider changing your strategy and direct your searches overseas. Since many foreigners want to meet a bride from Russia, there are a lot of dating websites focused on Russian dating, which means that you can find there the profiles of single Russian ladies looking for a foreign husband.
When you start your online searches, you may come across a lot of articles about Russian brides and the authors of many of them will warn you of scammers operating on the sites where Eastern European women are involved. It shouldn't scare you because everything that happens online can't be totally safe. Still, you can ensure your safety by choosing a reliable and trustworthy site that has a strict anti-scam policy and does their best to make your experience with their site as secure as possible. What kinds of scam are popular on dating sites? There are some women who create fake profiles and correspond with men pursuing one goal that has nothing to do with getting to know that man better and building a relationship with him, but with swindling him out of his money. This is where the problem of finding a Real Russian woman emerges. You can understand that you're dealing with an honest woman in a number of ways. First of all, you should know that it's not common for Russian girls to write to a man first and be too persistent. If a woman initiates a chat with you and starts moaning about her hard life and even asks you to send her some money, you should report such suspicious behavior to administrator. The most surefire way to detect a scammer is to request a video chat. If she finds various excuses just to avoid seeing you face to face, probably she is trying to conceal something. On the contrary, if you correspond and communicate with a real Russian woman, you'll gradually learn a lot about her life and her family. Although Russians may seem reserved at first, when they get to know the other person better, they open up and show that famous Russian sincerity. And a decent woman will never ask you to send her money because requesting financial help from a stranger runs contrary to common sense. If your online dating gradually turns into something serious and both of you want to meet in real life, a real Russian bride would like you to come to her or meet on a neutral territory rather than insist on flying to your country. So, this is how happily an online romance may end.
Apart from finding Russian brides online, you can go straight to Russia and meet your destiny there. Keep in mind that the percentage of women who can speak English is higher in big Russian cities, so choose your destination accordingly. Also, you should know basic rules of approaching Russian women because virtual dating is one thing and real-life communication in a different cultural environment is another. Firstly, you need to have a reason why you came to Russia. Telling that you came here to find a wife will turn most Russian women off because they'll view you as a hunter. The question about your aim of visiting their country is inevitable so the best answer will be to tell your pretty interlocutor that you're a tourist or that you came here on business. Also, you need to learn a couple of Russian phrases to impress women when you'll communicate with them. As to the places where you can meet real Russian brides, you can meet them everywhere but if you need more precise venues, then public places are the first variant that springs to mind. It's OK to approach a girl in the park or on the street and start a conversation by asking the way. Night clubs and bars can be suggested because many women go there with the hope of meeting somebody. Consider going to the bookstore and chatting up a woman standing in front of the shelf with foreign language books – this way you'll know she learns a foreign language and can probably speak it.
No matter in which way you decide to find a real Russian bride, be a real man yourself and you'll win her heart.
There are no comments. Your can be the first