How to Find a Russian Wife
Many foreigners want to have a wife from Russia since Russian wives are famous for being loving spouses and caring moms. If you're ready for a serious relationship and your ultimate goal is to ask the Russian girl to marry you, then you probably want to know where you can find a Russian bride, what you should do to get her interested in you, and finally win her heart. Every relationship goes through a set of stages with dating being the initial and the most important one.
Dating is a kind of prequel to any romantic relationship. This is a stage during which two people get to know each other and gradually realize whether they are compatible and whether they can become a couple.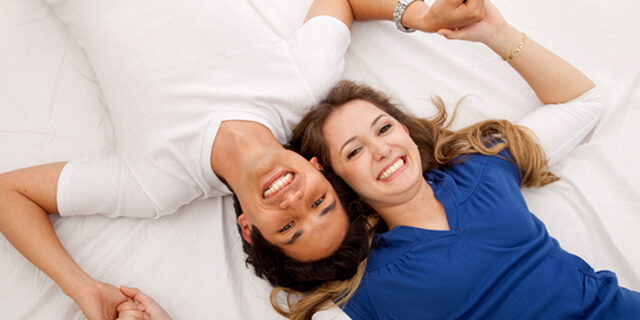 How to Date Russian Women
If you want to meet a Russian girl and start a romantic relationship with her, you can do it without going to Russia. By registering on a Russian dating site, you get access to the profiles of Russian singles. Online dating sites make looking for a potential wife very convenient. First of all, you know that all women registered there are single and they really want to find a spouse. While in real life many men often hesitate when they see an attractive woman because they don't know whether she has a boyfriend or not, you can write to any lady without being lost in guesses as to her marital status. Secondly, the basic means of communication on dating sites is messaging so it gives you extra seconds to think over your answer or next question. This indirect communication lays the foundations for further face to face conversation via video. It helps you get acquainted with a person and then feel more comfortable talking with each other personally.
When you look through the profile of a particular Russian woman and you feel that she can be the one you've been looking for, write to her. Once she replies and the conversation keeps going, your online dating begins. There are some rules you need to follow in order to complete the stage of online dating and enter into the stage or real-life dating.
Don't be too assertive. Although Russian women like persistent men who set goals and go out of their way to achieve them, they don't like when men become too importunate. Even if you liked the woman very much, don't bombard her with messages and compliments. You'll either scare her away or make her think you're weak.
Ask the right questions. As a mature person, you understand that there are some topics that should not be touched upon when you communicate with a person you hardly know. Later, when you get to know each other pretty well, you'll be able to discuss any subject. But you should never bring up such matters as your exes and your relations with them in the first letters.
Express your genuine interest in her. If you want to make a good impression on a Russian woman, you should show her that you're interested in her personality. For this, ask her about her hobbies, interests, and plans – she'll gladly answer your questions. It's very important for a Russian girl to know that a man is interested not only in her good looks but also in her inner world. It will give her an idea that you have serious intentions.
Compliment her. It's obvious that you want to compliment the beautiful Russian woman but you need to do it properly. Russians appreciate sincerity in everything, so if you want to say some nice words about your date's appearance, make sure you sound as sincere as possible. Although these gorgeous women receive dozens of letters from men, most of them contain similar and far from creative compliments. Be original. Come up with an unexpected compliment that will melt her heart. Instead of focusing on some apparent features, compliment her on her vivid trait of character – she'll appreciate it.
Be romantic. Dating is all about getting romantic and a bit childish. This is what love and affection do to people. As all women, Russian brides love romance and expect from you some romantic things. It can be an unexpected love letter or a poem or just some sweet lines in the morning or when she goes to bed.
Send a gift. Presents are so romantic especially those ones given unexpectedly without any occasion. It shouldn't be something big and expensive. Just a small but meaningful gift will be enough to pleasantly surprise your date. Still, flowers are the best option since girls from Russia like to receive flowers very much. Since some online dating sites offer gift delivery services, you can use them to send a bouquet to your date.
How to Treat Russian Women
There is a saying that a woman falls not for a man but for the way he treats her. And this is true with Russian women. They want to feel loved and protected and if they find the man who can make them feel this way, they can't ask for more.
Many women say they want to be worshiped by men. However, you shouldn't take this very seriously. At the initial stage of your relationship, particularly the first hours of your acquaintance, you shouldn't fawn over a Russian woman because it may turn her off. Some admiration is always appropriate but if you overdo it, she may think you're weak or desperate.
Winning the heart of a Russian bride is not so difficult, especially if you know what she wants and expects from you. If you have a vague idea about her expectations, the following hints will help you become her perfect man.
Treat her like a gentleman. Russian men know a thing or two about chivalrous behavior, so you should keep up with them. Do all those things men would always do in the previous century: hold the door for a woman and let her go first, help her get out of a taxi, offer your jacket when it gets colder, offer her your arm as you walk, stand up when you see her approaching you, etc.
Listen carefully. If she tells you something, listen to her attentively and ask some questions concerning the things she's just told you in order to prove that you were really listening.
Spend much time with her. Many women complain that men often get so busy that they stop noticing their women. It usually happens during the further stages of a relationship because when you just start dating, you want to spend every second with each other. No matter how busy you are, always find a second to text her or call her to ask about how she is doing.
There are no comments. Your can be the first