The best places to meet a girl in Moscow
Moscow, a huge city where everyone wants to find a place in the sun. It's a city of opportunities, bright contrasts, entertainment, and beautiful women. Meeting a girl in Moscow is as easy as in other cities in the world. You just need to know the places.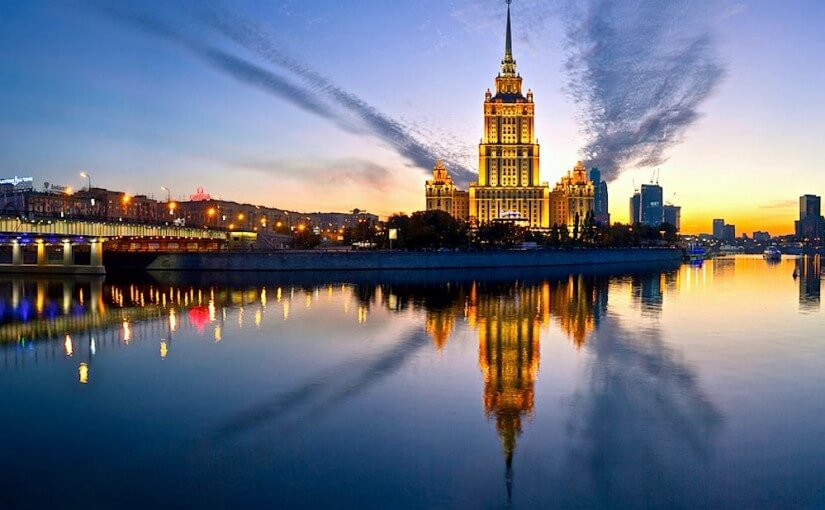 Subway
The best place to meet a girl in Moscow is the subway. Every single day millions of people use Moscow metro, so you should consider starting your search for a Slavic beauty from here. Metro gives an advantage over other places: you don't have to prepare yourself before going there.
After entering a metro station, find a good spotting position, for example, near the escalators and look for someone. It's quite easy to meet a Moscow girl in the subway because everyone is busy with only one thing - waiting for the train. The chances of failure are small; the result depends on your communication skills.
Crowded shopping centers
Moscow shopping centers are always full of young people, which makes them the best places to meet a Russian girl. The advantage of these centers is that most of the girls adequately react to men who want to start a conversation with them. Besides, shopping centers are also suitable for dating a Moscow girl. But you have to remember that such places are full of other guys. Some girls may be sick with dating proposals. So you should prepare for a lot of failures.
Deserted shopping centers
There're many such shopping centers in Moscow. People in them are calmer than in crowded ones. Girls come here to buy something and not to hang out. They walk slowly, enjoying shopping. In a quiet environment, it will be easier for you to come and talk to a lady you like. The only problem is that there're not many girls in these shopping centers. Take your time when looking for beauties, then come up and start a conversation.
Gorky Park
Today Gorky Park is a perfect place for meeting friends and different activities, such as skateboarding or cycling. Some people like walking along the waterfront, some are playing games. After its renovation, it offers more opportunities for making new acquaintances. Besides, Gorky Park gathers mostly decent people, so the chances of meeting a decent Russian girl are quite high. If you date a lady from Moscow, it's a good place to take her to.
Night clubs
Usually, nightclubs are popular during the winter, but even in summer, there are still a lot of tipsy girls hanging around. During summer, the clubs are not crowded, because the city is full of other attractions. But the atmosphere here is always positive, and women are ready to meet new people and make new acquaintances. In a nightclub, you can easily strike up a conversation even if the music is too loud.
The airport
It would seem that considering the airport as one of the best places to finding a girl in Moscow is weird. But here you can meet the lovely and lonely ladies waiting for their flights. It may take some time before you find someone to start a conversation, so the place is not as suitable as the previous ones. But there you'll have plenty of time to look for a girl and talk to her. Just find an interesting topic for discussion.
There are also a few places you should avoid if you want to start dating a Moscow lady:
Why not supermarket
A supermarket is a place where women run up between work and home, usually lightly busy with their household chores. Most often, she forgot to buy something and went out to the nearest store (not much caring about the looks), her mood is far from positive, and here you come trying to start a conversation. She will likely react nervously and negatively. Besides, there are often not many single girls in supermarkets.
Why not fitness club
It may seem a perfect place to meet a girl: women in tight tracksuits running on treadmills or doing slopes. The problem is that many girls come to the gym to do exercises and not to find a lover. There are also a lot of men in the gym, so you may not look advantageous compared to other athletes. When you meet a girl on the street, in the club, or elsewhere, the difference is not as noticeable as in the fitness club. It's not the best place to start dating a Moscow woman. But, of course, if you believe in yourself, go for it.
There are no comments. Your can be the first