Top 10 Hottest Women by Country 2018
Human beings tend to standardize and structure the surrounding reality. We escape from entropy, as from fire, although the state of entropy is the most natural state for our psyche, unless, of course, modern psychology and related sciences are mistaken, as it often happens. It would seem that there is nothing wrong with this desire to generalize and simplify. On the contrary, it helps us to know the world, to be productive and to gain control over life to the extent that it is possible at all. However, everything must have a limit. There are such concepts that cannot be generalized, reduced to certain constants, indestructible characteristics. One of these concepts is beauty.
Each historical epoch differed in its vision of the standards of beauty. In antiquity and in the Renaissance, these were full-breasted maidens with lush forms. In the 19th century, these were refined ladies, aristocratic pallor, and pastel features. However, none of these standards has ever become a constant. They constantly shifted one way, then the other, mixing and changing beyond recognition from epoch to epoch.
One of these stereotypic standards of beauty, especially popular today is belonging to one or another nationality. Yes, in a sense, we can say that the Slavs can boast an abundance of beautiful women. The secret is that among the Slavs there is an incredible variety of types. Let's say that the Japanese cannot boast this - their island empire has always lived a completely separate life, not allowing confusion with other races. Because of this, a very limited number of types are found among the Japanese.
Today's article is a clear proof that the notion of beauty lies outside such harmful stereotypes. On our list there are only those ladies who, as they say, were fairly sensational in the media space in 2017-2018. In fact, there are even more of the sexiest women in the world by country!
Dasha Astafieva (UA)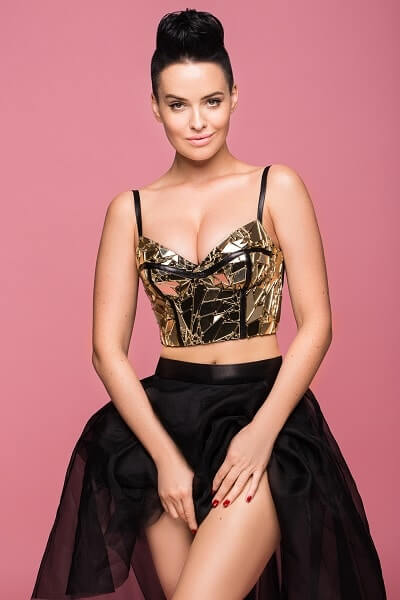 Dasha Astafieva is the pride of the Ukrainian nation. Her sexuality is the reason for the wet dreams of a huge number of men from all over the world. In her case, several talents came together at once - she is a successful model, a singer, an actress, and a TV presenter. However, the real success came when Hugh Hefner, the founder and chief editor of Playboy, drew attention to Dasha. Nobody will argue with the fact that this outrageous multimillionaire had a perfect taste if it concerned beautiful women.
Bio: Dasha Astafieva was born on August 4, 1985. Dasha is a Ukrainian model, singer, and TV presenter, actress. Soloist of the group NikitA. She acquired fame by winning the title of Playmate of the Month in the 55th Anniversary Playmate.
In three years, Astafieva took part in the Ukrainian "Star Factory", she was a TV presenter at the M1 channel, appeared on the cover of the Ukrainian edition of the Playboy magazine, released the album as a vocalist of the pop group NikitA, and also attracted the attention of Hugh Hefner, the founder and chief editor of Playboy magazine. If you ask my opinion about best-looking women by country, Dasha is number 1!
Emilia Clarke (UK)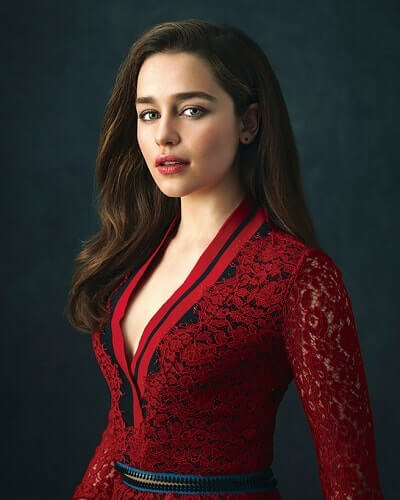 Can our rating be full if it does not contain hot Emilia Clarke? No fan of the Game of Thrones could have dreamed of such a successful film incarnation of Daenerys Targaryen, Mother of Dragons!
Bio: Emilia Clarke was born on October 23, 1986 in London, United Kingdom. Her father worked as a sound engineer in the theater and was from Wolverhampton, West Midlands, and mother, Jennifer Clarke, is a director of the charity fund "Anima." Emilia also has an older brother.
The first appearance of Emilia Clarke in the movie took place in 2009, in the student short film "The Fall of a Dog". Her first television role was Saskia Mayer in the episode of the British television series "Doctors". In 2010, Clarke received the role of Daenerys Targaryen in the fantasy series of the HBO "The Game of Thrones", based on George RR Martin's "Song of Ice and Fire" series. In this series, she replaced actress Tamzin Merchant.
Emilia Clarke is the most successful and sexy girl from Britain. If someone wants to challenge this statement, he will have to deal with me. And let's go further on our best looking women by country list!
Beyonce (USA)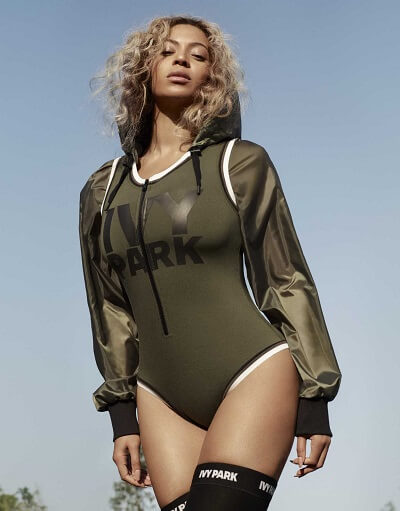 Just do not pretend that you are very surprised. Charming Beyonce deserves a place on the list of the sexiest and most successful girls of the world every year. Any self-respecting publication or Internet portal will not miss the opportunity to mention this girl in their ratings. By the way, do you know that Beyonce is 35 years old? Hell, you just take a look at this girl! 35??? Really?! She looks like a goddess from another planet. She dances as if her life depends on it. Each of her concerts is an event of a planetary scale. Poor girls who come to her concerts with their guys. Their better halves after a long time cannot come to their senses and with honesty in their eyes say "Honey, you are the most beautiful and the best girl in the world!".
Short bio: Beyonce Knowles was born in Houston, Texas, in the family of Matthew Knowles, a professional recording specialist, and Tina Knowles, a costume designer and hairdresser. Father of Knowles is an African American, and her mother is a Creole (there were African Americans, Native Americans, and French in the family). Knowles received the name in honor of the mother's maiden name. She has a younger sister Solange, songwriter and actress.
Knowles went to the elementary school of St. Mary, Texas, where she took ballet and jazz lessons. Her talent for singing was discovered when her dance teacher began singing a song, and she finished it on higher notes. This event can be considered the starting point of the rapid rise of our beauty Beyonce!
Liza Soberano (Philippines)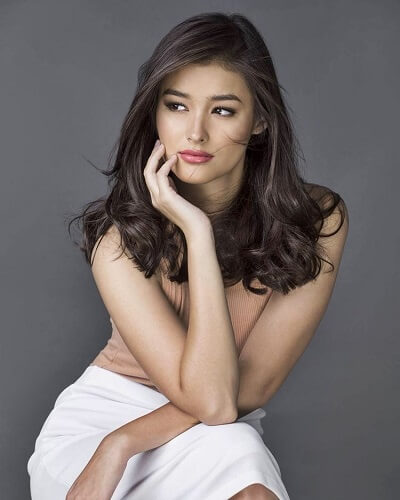 A talented actress. The face of the Maybelline company. A participant in the ranking of most beautiful women by country in 2016 (she took second place). All this is about the beauty of Lisa, which just does not leave the chances for competitors, and she has a lot of them. After all, Lisa is Philippino-American. This country is famous for its beautiful women, who, like a giant magnet, beckon men greedy for sensual pleasures to its shores.
Liza again became a pretender to the title of "the most-most". Do you know how difficult it is to get into such lists more than once? After all, every authoritative magazine tends to be in trend, which means that they need to talk about new stars as often as possible. About that very young blood, which is so much talked about by the rich filmmakers of the film industry in Hollywood. Well, Lisa can shine on equal terms with the young and daring. I will not be surprised if we see Lisa in most attractive women by country lists in 2020!
Priyanka Chopra (India)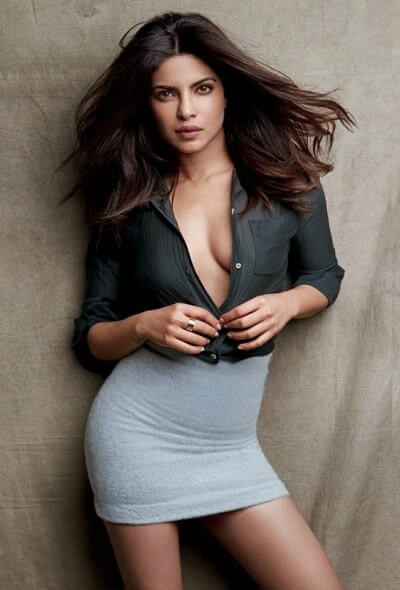 This girl is one year younger than Beyoncé. She is 34 years old. She is considered one of the most beautiful women in the world. If you're a fan of Bollywood movies, you definitely know her name. Moreover, you are probably closely following her career and well, you won't miss a movie where this girl appears at least for a few minutes. By the way, these few minutes of screen time are very expensive! Nevertheless, the Indian cinematographers are happy to shell out, because the name of Priyanka Chopra in the credits is a guaranteed success!
Bio: Priyanka Chopra was born on July 18, 1982, in Jamshedpur, India. Her parents Ashok and Madhu Chopra are military doctors, so the family often moved from one place to another: from Ladakh to Kerala, then to Mumbai and Jamshedpur. She has a brother, Sidharth, who is eight years younger than her. As a child, she suffered from asthma. Her cousin Parineeti Chopra also became an actress. She is an honorable member of the hottest women by country lists every year.
Im Jin-ah (South Korea)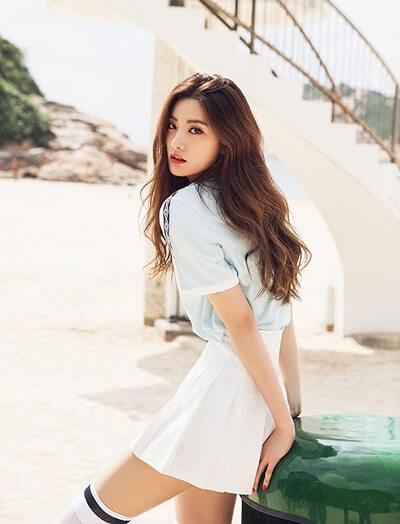 All companies engaged in the production of something for the mass market hunt for beautiful and talented girls. Some of them become the face of the company, some become ambassadors. The cooler the company is, the more expensive its products are - the more popular the celebrity representing it should be. Nana (this is her stage name, which she constantly uses) is the object of lust for the richest and coolest companies. Her career began with movies - the most controversial, but at the same time the most effective marketing platform of our time. The audience appreciated the beauty of Nana. In her homeland, she is almost an idol!
It is noteworthy that Nana has already been included in such lists. Last year, she took 8th place in the ranking of the most beautiful women in South Korea. But I would gladly give her the first place. Just look at her - she certainly deserves it! Nana is my fav in this most beautiful women in the world by country list.
Fahriye Evcen (Turkey)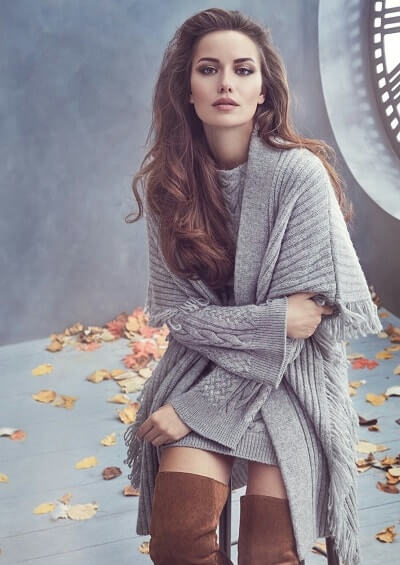 The Turkish diva from the world of cinema waited for a long time, and, finally, we reached her. It should be noted right away that she was born not in Turkey but in Germany. Nevertheless, she has a typically Turkish appearance and grew up in this culture. Fahriye, unlike many other girls, shines not only with beauty. She has an extraordinary mind, she is erudite and she always has something to talk about. At least, so say the people who were lucky enough to work with her on one shooting site. Fahriye is fluent in several languages: Spanish, English, German and Turkish. Sometimes it is difficult to understand which of these languages is her native.
Bio: Fahrie was born on June 4, 1986, in Solingen, North Rhine-Westphalia, in the family of a Turk, who emigrated from Thessaloniki, and a Circassian. Childhood of Fahriye fell on a difficult period for all Turks in Solingen. After graduating from high school, Fahriye entered the University of Heinrich Heine in Düsseldorf, where she studied sociology. During her studies in Düsseldorf, in 2005, Fahriye and her mother went on vacation to Istanbul, where Fahriye unexpectedly got a role in the series "Never forget." After the shooting, Fahriya decided to continue her career as an actress. She is a real Turkish brilliant on our beautiful women by country list.
Manuela Arcuri (Italy)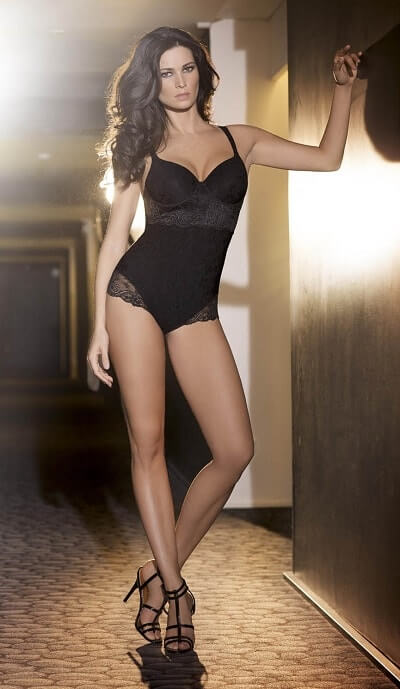 Can a list of the prettiest women by country exist without the Italian beauty? Never! She has many exceptional talents, but most of all she excels as a successful actress and model. Most recently, she was included in the list of the most beautiful women in Italy. Well, that's a very good decision. Mostly, she is known to the audience as an actress in the genre of fiction. But even if you are very far from this genre, step over yourself and watch a couple of TV shows with her participation. Believe me, this venture is worth the time!
Bio: Manuela Arcuri was born in 1977 in Ananya and grew up in Latina. Her father is from the province of Crotone in Calabria, and her mother is from the city of Avellino in Campagna. At the age of 14, Arcuri became a professional model, participated in photo sessions, fashion shows, and beauty contests.
Her acting career began with a small role in the comedy film "Laureates" by Leonardo Pieraccioni. In the late 1990s, a series of comedy films followed, where Arcuri played secondary roles, in which emphasis was placed on her appearance. Working as a model, shooting in candid photo shoots and advertising swimsuits, the actress was mainly seen by the directors as a spectacular beauty who could attract a male audience to the film.
Taraneh Alidoosti (Iran)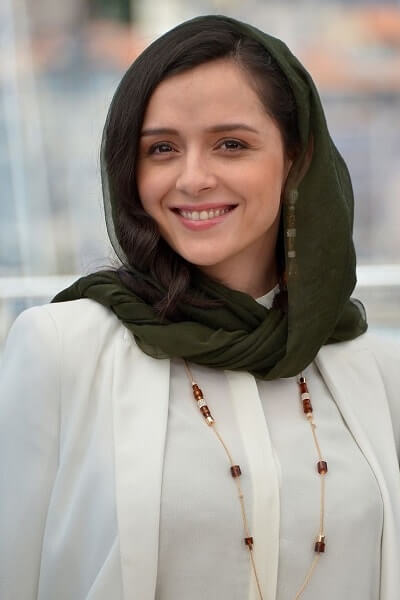 Do you think age has any significance? Absolute untruth! Look at this Iranian beauty and you will understand that beauty lies outside such primitive categories. Taraneh is a popular actress and the face of all the beautiful and sacral that is enclosed in the notion of a woman (I devised this title myself, but I do not think you will argue with me).
Bio: Taraneh Alidoosti was born in the family of Hamid Alidoosti, a player of the Iranian football team, and her mother was a sculptor. In the cinema, Taraneh made her debut at the age of 17, starring in the film Rasul Sadr Ameli "I'm Taraneh, I'm 15 years old." This work brought her the Bronze Leopard as the best actress at the Locarno Film Festival, as well as Crystal Simurg as the best actress at the Fazdreh Film Festival, which made her the youngest winner of this award. Taraneh Alidoosti actively cooperates with the outstanding Iranian director Asghar Farhadi, appearing in a huge number of his films.
There are no comments. Your can be the first