Where to Meet and Pick Up Russian Girls
Although Russian women may seem unattainable to the men due to their model looks, they are very open for communication, especially with foreigners. Unlike Western women, Russian girls are easier to approach, talk, and get a phone number. Now, you can calm down and start looking for the places where you can meet a lot of beautiful Slavic girls. If you are far away from Russia, then you can try to find a Russian beauty online on a dating website. If you are lucky enough to come to Russia, you may wonder where you should go to meet many gorgeous women. The following hints will direct you to the right places.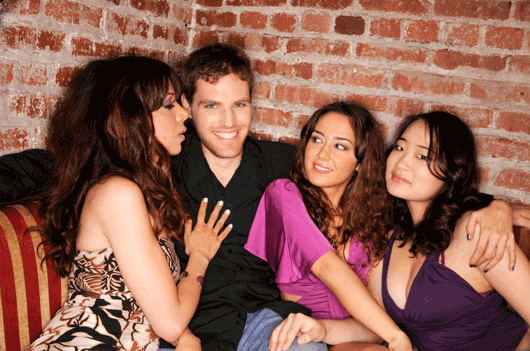 Street.
Think it isn't an appropriate place? Forget about all the prejudices and try to think logically. Russian women look their best on a daily basis for several reasons. They want to look not worse than other girls, they feel more confident being well-dressed, and yes, they want to turn the men's heads. Russian girls are wise enough because only a brave and confident guy will dare to chat them up. A weak one will always think that such a beauty isn't for him. Russian girls' stunning appearance is only their armor to scare away losers. Those men who have the courage to approach a woman, realize that despite her great looks she isn't selfish but very sociable, indeed. You can come up to any Russian woman and talk to her and be sure that she won't sue you for sexual harassment. Even if she is in a hurry, she'll stop to help you find your way since Russian girls are always ready to give a helping hand to anybody, especially to a foreigner. You can find any excuse to start a conversation; any topic will work until you keep talking in a polite and unobtrusive manner.
Shopping malls.
All women around the world are united by one and the same feature – the love for shopping. Just due to this fact, there are so many shopping malls and centers nowadays. Russian men, in their turn, don't differ much from other men in their dislike for shopping. That is why you can't see so many men walking around a mall. That can't be said about Russian women. They enjoy spending time in those shopping centers even just window-shopping. They are pretty relaxed and open since they usually come there in their free time so that nothing is bothering them and they don't need to hurry. Women like to go shopping with their female friends so you can meet even more beautiful girls at a time. Again, there are different ways of approaching the girls in a mall. One of the most common is to offer her help with her heavy bags. Another good excuse to start a conversation is to ask her for advice such as where to buy something or which item to choose.
Night clubs.
Clubs are considered to be the most popular places for picking up Russian girls. Their purpose is the same as yours: meet new people and have a good time. If you like going to the night clubs you'll probably want a girl who shares your interests. If a girl has come to the club, she likes dancing and hanging out with her friends. She might be the one that you're looking for. As far as meeting girls in clubs is concerned, you should choose the right moment to approach her. Like the majority of Russian women, she'll seem reserved at first so don't give up and keep on talking. She needs some time to get used to you. Be assertive but not too pushy. Ask her to dance with you or offer her a drink. If she agrees to both, it's a success.
There are no comments. Your can be the first