Cruises for Over 50 Men – Is It a Good Idea?
Cruise is one of the few types of tourism that is suitable for almost everyone. The cruise market offers a very diverse variety of tours for single people or couples. On various cruises for singles, people not only find relaxation but also often meet partners for romantic relationships. Even today, people still believe that cruises are a highly expensive form of travel. Sure, when cruses appeared approximately a hundred years ago, they were meant only for very rich people, but today there are many different offers on the market. Cruises for single seniors not only help you find a romantic partner but also will allow you to visit many interesting tourist destinations.
Today, single senior cruises are very popular because, for people who are over 50, it is much easier to travel onboard a large ship. Firstly, you won't need to take so many flights and other transfers to visit the same number of places. For many people, long flights can be difficult for health reasons. Secondly, cruise ships are characterized by a high level of comfort. This applies to both accommodation and food. Also, onboard, you will find many additional services. Quite often, they include spa centers, various shops, restaurants, discos or clubs, bars, and so on. Each tourist can find something interesting for themselves. Also, cruises don't depend on the season, and this means that you can go on vacation at any time convenient for you. Surely going on a cruise trip is a good idea.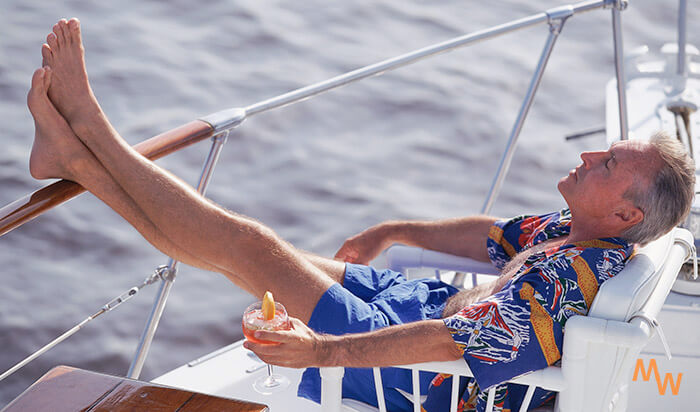 Benefits of Single Senior Cruises
As you already know, single cruises are targeted specifically at single people. Such ships even have single cabins so as not to hamper passengers. Some people go on cruises for single seniors over 50 to meet people with whom they have got acquainted via online dating, others expect to meet someone special on a ship. Also, some just want to relax and spend time with pleasure, and they often use special hostess services. Singles cruises over 50 have many advantages for single elderly people. First of all, it is always a mass of new sensations and emotions. And you will always find something interesting for yourself. So, here are some of the main advantages of cruises for single people over 50.
1. New acquaintances
Typically, companies that provide travel cruise services have large liners in their arsenal. These ships can accommodate thousands of tourists. It is hard to believe that among all these travelers, you won't be able to find a person with similar interests. When visiting various events, you know that the people who have come there have already something in common with you. After all, instead of going to the pool or bar, they decided to visit an animation program, as you did.
2. Many ways to relax
Historically, at the beginning of this business, cruises were aimed specifically at senior citizens. Thanks to this, now even single cruises under 50 have special programs for senior citizens. The crew of the ship will regularly hold various retro parties. Which, of course, attracts people of various generations and can remind you of your youth. At such events, you can easily get acquainted with someone.
3. Convenience
As we have already noted, modern cruise liners are designed to be able to carry out cruises for senior citizens. They provide everything for people over 50 to feel comfortable while traveling. The staff is also always ready to assist you with any questions and nuances. So, no matter what cruises for single people you may choose, you will feel perfect on every ship or line.
4. Positive impressions
Everyone who has tried traveling on a cruise ship falls in love with this type of activity. After cruises, ordinary beach vacations or bus tours become way less interesting. Indeed, other types of tourism cannot offer such a variety. In addition, on cruise ships, the price exactly matches the quality. Plus, onboard of the best cruise ships, you almost every day will be discovering a new city while living in comfort.
Important Issues to Consider Before Going on a Cruise for Single Seniors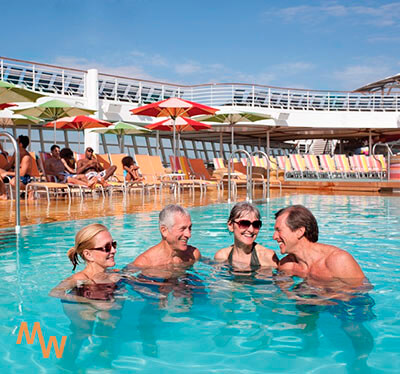 Apart from common and well-known dating rules for over 50 men, you will have to consider many other nuances to make your vacation perfect and productive. For example, going on a beach vacation, you are always interested in what kind of beach they offer you. Is there sand or pebbles? How far is the hotel from the water? During a bus tour, it is always important for you to know how many hours the journey takes. What accommodation options can you get? Each journey requires answers to many important questions. Cruise trips in this regard also differ from other types of tourism, especially if you want to find a romantic partner during your cruise. For senior people, all these issues are especially relevant and important. Therefore, we will describe the most important issues that you should familiarize yourself with before embarking on a cruise.
1. The nuances of booking
To begin with, thinking about going on a cruise trip, you should understand the best way to make a reservation, especially if you want to meet your online dating partner on board of the cruise ship. Some falsely believe that it is better to book cruises long before the trip since they believe that this will help them save money. Few people know that cruises are more economical to book closer to the date of the cruise. Today, there is no shortage of places on board of any cruise ship. Therefore, to sell as many tickets as possible, companies provide huge discounts several weeks before the start of the trip.
2. Money
Yes, cruise trips have significantly reduced their prices. But you need to be prepared that in addition to paying for basic services, you may have to spend even larger amounts of money during your cruise. For example, almost everywhere, you will have to buy alcohol for yourself. As you may have guessed, prices aboard the ship will be higher than in your local supermarket.
3. Be ready to go offline
You see, even the best single cruises of 2019 were not able to provide their users with stable Wi-Fi access, for example, during storms or in the middle of seas or oceans. Therefore, active communication with friends and relatives can be quite difficult. So, make sure that your online dating partner accompanies you during your cruise or, at least, knows about these peculiarities of any cruises.
Best Single Cruises for Seniors: Choose the Best Option
As we have mentioned, today, the cruise market has many various offers from relatively cheap to really expensive. Therefore, the hardest thing that people over 50 have to deal with when they decide to go on a cruise is to find out, "What are the best single cruises and ships?" This is why we've decided to share with you the top 5 companies and ships that offer the best services for their guests. Most of those companies focus on senior singles and have been working on this market for a very long time.
1. Norwegian Cruise Lines
It is one of the best providers of best single cruises for seniors, and they were the first ones who launched cruise ships with rooms for lonely travelers. Mostly they organize cruises to the Caribbean or Mediterranean. We have already mentioned that they were the first ones who decided to give separate rooms for single travelers, but also, they have one of the top-rooms available on the market. In their relatively compact rooms, you will not only find full-sized beds, huge TVs, but on board of their ships, you will also find lounges that serve as a place where you can meet other singles. Recently, they started to cover new destinations, including the Bahamas and Bermuda.
2. Holland America Line
This is one of the biggest American companies that work on the cruise market. This company has a very effective and interesting program for single people. If you have no online partner to meet on a ship, but still want to find someone, you definitely should look at their offer closer. You will never feel lonely on one of their cruise ships because their program very effectively mixes games, parties, and other entertaining activities to help senior people find partners. You can learn more about this company and offers that they have for you on their page on Facebook.
3. Silversea Cruises
This is another very successful cruise company from Europe that has interesting offers for single tourists who want to find romantic partners. Onboard of their ships, you will be able to join various dancing parties, fitness classes, and other activities that help get acquainted with other people. Often, their ships are very luxurious, so you will spend a month or two in comfort, and special theme nights will keep you entertained, and will help you find a romantic partner. Plus, their area also wine evenings that they carry out to help melt the ice between people.
4. Cunard Line Cruises
This company mostly focuses on traditional cruises in the most beautiful seas and oceans in the world. The main feature of their cruises is that they use historical ships. For single travelers, they organize various cocktail parties, help other singles get acquainted by assigning them to the same tables in the dining rooms and have other activities that serve as ice breakers for single people. More than 60 percent of their customers prefer to travel alone. You may also join their cruises without paying any supplements.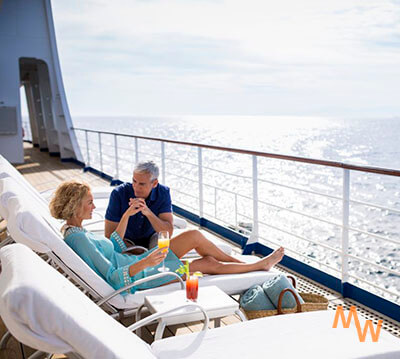 5. P&O Cruises
This is a relatively young company, and they started to sell single cabins not that long ago. On their ships, you can find cabins for single people with huge beds and no single supplement. This company mostly focuses on various theaters, themed parties, bars, swimming pools, a relaxing spa, and other social places that help single people get acquainted. They also carry special events for their visitors, so don't worry, on their ships, even the shyest people, can get acquainted and find someone special.
How to Get the Best Out of a Cruise
When going on a trip, we always aim to get positive emotions. Traveling always means a new experience. After all, you go outside your permanent place of residence. So, you will learn and see a lot of new things, make new friends, visit places you have never seen before, will try some unique dishes. Even if you have already been on a similar cruise ship, your next time something will definitely be different. You know that a lot depends on our expectations. Therefore, it is important to convince yourself that you are going for new emotions and impressions. Plus, you should leave at home all your negative thoughts, worries, and doubts. The main thing is to know how to get the most out of cruise trips.
1. Don't go in cycles
No need to focus on the negative aspects of a cruise. If there is a situation that upset you, try to solve it and immediately forget about it. This will be the best solution for you. It is impossible to get maximum pleasure if you continue to think about something negative. It's better to enjoy the journey instead of spinning something more unpleasant in your head over and over again.
2. Get ready for your adventure
Prepare yourself thoroughly before going on a cruise. Make sure that nothing will bother you during the trip. Think about what you would like to take with you. What may be useful to you? Cruise trips are so good because you will live in the same room for the entire trip. This means that you don't have to carry heavy suitcases every time. Therefore, take with you everything that you think might come in handy.
3. Communicate
Don't stay in your cabin, visit as many diverse programs as possible. On cruise ships, there is no shortage of them. This will allow you to make pleasant acquaintances, and you will meet interesting people who share your interests. Forget all stereotypes. Communicate with everyone regardless of their appearance, citizenship, or religion. This will allow you to gain new experience and expand your boundaries.
Traveling on a cruise ship is always about convenience, reliability, and comfort. Everyone will find something interesting for them because there are a lot of various offers. If a cruise is not a new type of travel for you, then you can always go on thematic cruises. There are many interesting topics that companies try to cover in their cruises. Some organize whole shows on the ship, and you can take part in those shows. For example, you may try on the role of a detective searching for a thief or test yourself as a mafia boss. There are plenty of offers for single men on special cruises for singles. On those cruises, you will be surrounded by care. Cruise companies try to organize various events for their guest to keep them happy and entertained.
Generally, cruises are a very great opportunity not only to see or learn something new but also to find someone who has similar interests and goals with you. So, if you can afford to go on a cruise for singles, you should definitely do this because cruises will allow you to cover many countries and cities in one trip. At the same time, they will provide everything in the best quality. Thus, you won't have to care about accommodation, transfers, and will have time to focus on getting acquainted with other people. Yes, sometimes their prices may seem to be too high, but it is worth it.
There are no comments. Your can be the first