How to Find a Wife During the Lockdown
During the lockdown period, it is better to refrain from going to the cinema and restaurants. But how are we supposed to get acquainted then? Can we combine self-isolation and dating at all? Dating services, matchmakers, and pickup artists have found an alternative to personal meetings so as not to become infected with the disease but also not to deprive themselves of romance.
Dating services mark an increase in the number of active users in March 2020. The US service Bumble reported that in the second week of March, demand for the application grew by almost 10%. Tinder and Badoo statistics are not yet shared, but the app warns the users about the danger of infection and suggests that they should better meet ladies online instead of risking by going out.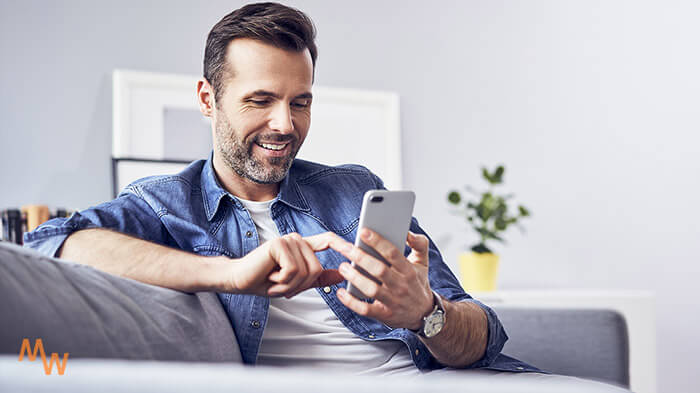 Lockdown is a Perfect Point to Improve Yourself for Dating
Dating from home saves you so much time and effort! You can spend the date barefaced and in pajamas just calling your beloved via Skype without even sharing the video. But this does not mean that you should deprive yourself of simple pleasures of doing self-care or stay in a standstill as if the world is going to end after the lockdown. One day you will go out of your apartment and continue living the regular life. The best thing you can do, especially if you are still single, is to devote time to becoming a better person and conquer all your crushes after the isolation ends. Here are a few tips on how to do it.
Upgrade your beauty skills
Surely there are a lot of interesting things in your cosmetic bag that you don't use - it's time to sort out, throw away the excess, and master what you have long wanted. Turn on any beauty tutorial that you like and delve into it: when else will you have so much free time to learn how to draw face art like Grimes or do a manicure no worse than at a beauty bar! You can improve the art of drawing on your face almost endlessly - the main thing is to make sure that you have enough makeup remover. And the tip is pretty much similar for men - you can also try some at-home procedures, do a face mask or have a hot bath, not only girls need it!
Wardrobe
Perhaps it's time to finally sew on the missing buttons and make other minor repairs that you can handle on your own. Another nice way to spend time and sort out clothes is to play a stylist and try to create interesting outfits with something that has long been waiting on a shelf (or, on the contrary, using your favorite things that you wear every day). To consolidate the effect, take a picture of what came out and save it in a separate folder on the phone - so choosing an outfit in the morning will be a matter of few seconds. If you want to know how to be romantic for your partner on a lockdown - just offer them to do online shopping. Let them choose a few things and pay for this small gift, your girl will be fascinated. Then, you can arrange an online date in your new outfits.
Try fun online workouts
Although walking around ten thousand steps around the apartment seems impossible, this is not an excuse to transform into a couch potato. Download one of the applications for home training on your phone, try to do different exercises every day from YouTube or compete with your friends online. Like who will stay in a plank longer or do more push-ups. Of course, do not take the competition too seriously: your task is not to get hurt but to get out of self-isolation healthy and strong.
Try simple meditation
The lockdown can be a good opportunity to finally remain silent, find the balance, and begin to meditate. You can do this on your own or with a guided meditation application. Usually, they have a free trial period, during which you can decide whether to buy the full version. One of the simplest meditation options that many have tried is a body scan. This is when you focus on a particular part of your body, how you breathe, the temperature of your body, how does your arm or a leg feel. Paying attention to the smallest sensations inside you teaches you to enjoy the moment and stay conscious.
Online Tips to Find a Woman During a Lockdown
Do you still think that lockdown and dating are incompatible? But if you are an experienced dating apps user, there has never been a better period for you! Because now you can do the same swiping and liking and have a lot more time for this, and many more users are online at the same time for your consideration. If you wonder how to find a wife while self-isolation, we have prepared some tips for you. The main thing is to search correctly. So many people have met their soulmates online that it will be not a surprise for couples all over the world to later tell their children they have started dating during the lockdown.
Set a goal
Ask yourself: why do you want to meet someone? Do you feel bored and lonely because of the situation in the world or you have been seeking a partner before it all happened? Do this before you register on the site. Without a goal, you will come across the "wrong" people. And it will be difficult to discern a potential candidate for a place in your heart.
Fill in the profile correctly
There is no way to study the gestures, facial expressions, and hear the intonations of a person's voice while meeting online. The first things that catch people's attention are your photos and profile description. Therefore, a potential candidate is unable to appreciate your rich inner world and a kind heart judging from a photo in a swimsuit or selfie without makeup. Even such a small detail as a dose of humor in the information box or a witty photo caption can win somebody's heart. Your profile has 8 seconds to make the first impression and hook a candidate from your target audience - that is how much time, according to scientists, is required to make a decision.
How to make a quality dating profile
The right nickname. Playful nicknames will attract men who are not ready for a serious relationship while a wordplay made out of your name and surname is the best choice. Or just leave your name because this is the all-time classics.
Quality photos. Only those pictures that are of good quality are suitable for dating apps. But do not overly retouch or edit them. Clothing and poses should match your values, inner peace, and status. Show who you are but do not pretend, be as natural as you are in real life. And, of course, if you want a serious relationship, nude or semi-naked profile photos are not allowed.
Write the truth. A temptation to "embellish" the truth always exists on the Internet. But remember that you will have to carry the burden of lies further if the relationship develops. Lying is always harder than telling the truth.
Communication
Responding to the texts immediately is not the best tactic. Wait for a minimum of two hours or a maximum of two days. This is necessary so that users who text everyone lose their patience and fade away then only those who respect your time and are interested will stay. During the wait, each of them will show their true entity. And those who need everything at once will write several messages in a row, like, "Why don't you answer?", etc. On dating sites, it's quite normal to write a simple "hello" or send an emoji. In case you liked the profile of the interlocutor, you can respond in the same way or write a compliment on the information in the profile. Exclude long correspondence, especially at night. Because during lockdown dating, there is a chance to fall in love with the picture of the person in your own imagination and be disappointed at the first meeting. It's important that the person wants to ask you out as soon as everything ends. Or for a consistent online dating during the lockdown, this can be an online video call meeting.
Be patient
According to statistics, there are more men on dating sites than women. Not all of them have registered to create a serious relationship, and this applies to all. So, you should always gently rise the topic of expectations during the conversation so that you know about each other's intentions until it is too late. Get ready for the fact that many candidates will have to weed out. It's like looking for gold in the sand: you need to wash tons to find one piece. You may come across those who are just bored during the lockdown and want to have fun. But there are many worthy men on dating sites who turn to isolation dating to find a person for serious relationships.
Dating Sites and Other Apps for a Lockdown
Since lockdown has been introduced in the majority of the countries today, and every day more and more new restrictions arise, we should all stay at home. At this time, we all especially want to ignore the news and depressing statistics. But what if the bars are closed, and you are forbidden to walk in the parks? Where to look for a soul mate to brighten up languid evenings during a lockdown?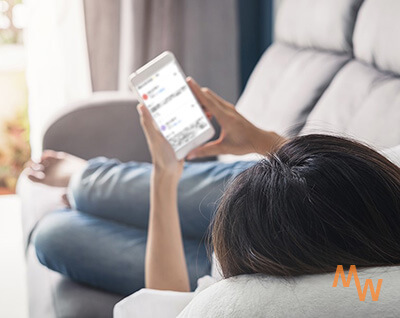 We have put together a selection of sites where you can meet during a lockdown, chat with new and interesting people, and even find love. The main thing is to use them carefully and never forget about your safety.
Tinder
This dating market giant has recently opened the Passport function to all users amid the catastrophe. It helps choose any point on the world map and communicate with people in spite of lockdown. According to rumors, the creators of Tinder are even preparing a video streaming application. Unfortunately, this will not make up for the loss of live communication. When talking about the update that makes the Passport feature free, Tinder announced this on their official blog. The Passport will be available from April 23 to 30, and the company hopes that this will help brighten the lockdown routine of the users of the application. The meaning of Passport is to virtually place yourself anywhere in the world. From there, you can use Tinder just as if you were in this city or country. Previously, the feature was available only to Tinder Plus and Gold subscribers, that is, for money.
Badoo
Badoo is one of the largest dating apps in the world. Here you can meet someone who is nearby. And if you have any special preferences in appearance, then with the help of the double mode, you can choose a person similar to your friend or favorite celebrity. But we should not forget about security and identity thefts. To ensure that there are no fakes, Badoo has a user check (during registration, you may be asked to take a selfie in some kind of pose). Verified pages are marked with a blue icon. You can also confirm your profile using your phone or social network. So, before a future meeting after lockdown, you have the opportunity to check and learn more about the person. And if you have any suspicions in the process of communicating with someone, you can always block them or contact Badoo support for help, it works around the clock.
Mamba
Another application to teach you how to date on lockdown is Mamba where swipes determine everything. By registering, you activate your account through a phone number, Facebook, or another social network. But the main feature that Mamba is popular for is live streaming. You can stream yourself or watch streams of other people. So you can learn more about the person you like. As in Badoo, there is the opportunity to find someone who is near you or someone whom you have passed by throughout the day. For the safety of its users and for all lockdown love stories to end happily, the application recognizes fakes, those who behave inappropriately, and blocks them. And in case you have any suspicions about any person, you can complain about them to the support service at any time.
Loveplanet
Upon registering here, you have to indicate what your purpose is. Based on this, your feed will be formed. Like all of the above platforms, LovePlanet searches for people near you. You can communicate with each of them anonymously, hiding your profile from others. After you like someone, the application will show whether it is mutual. And only then you can safely communicate and choose when or how you will meet.
Twitch
Romantic relationships in the gaming party often occur online, for gamers it is a part of their life. It is clear that the disease hit their regular schedule very hard. All shootings, tournaments, and activities have been shot. Now they play on all possible platforms, so the best way to meet someone who is a gamer is in their natural habitat - on gaming or streaming platform. Apart from all the parts of The Witcher, games played on Nintendo Switch or Animal Crossing (an ideal lockdown game, where you can do the regular things you were doing before the lockdown and calm an internal alarmist), there are various games that you can play online and meet those interested in the same thing. So, contrary to stereotypes, in addition to schoolchildren, there are a lot of cool guys and adult women in this field. For them, there is nothing more romantic than to consult about the passage of the map, share mutual mini-achievements, and help each other progress. Everything is like in ordinary family life.
Netflix Party and more
The Netflix Party plugin is designed to share movies online in video chat. Now online cinemas are emerging from everywhere, and you can meet any of them to arrange an online date or meet someone new. Besides cinemas, even bars have transferred online. There is the site called Stay the Fuck Home Bar - it has its own neon street with signs, "Chacha-bar" and "Cinemacafe." Or you can join any other online platforms and forums to meet new people and have a drink. You can even arrange a speed date meeting with your friends on Skype, ask 3 or more of your friends to invite their acquaintances into the online conference to Skype or Zoom. There you will all talk to each other, meet new people, and play some games.
How to Stay in Contact with Your Potential Partner: Romantic Tips
During the lockdown, personal visits were canceled even in prisons and nursing homes. Therefore, it is better to refuse romantic rendezvous now. But modern technology does not deprive us of online meetings.
Online dates
You can call via video, discuss any topic, share the latest news. Badoo service allows you to arrange a culinary match online: to cook dishes in real-time and share experiences. Or you can order each other different dishes with delivery, call on the video, and arrange an online date for dinner. And do not forget about flower delivery - this is a proven path to a girl's heart. With the help of online cinemas, you can watch movies and TV shows together. If you want to watch movies at the same time, just turn on the movie and call each other or use the shared viewing service.
Lockdown and relationships: the use
Psychologists even say that separation is useful, it always provides the opportunity for solitude, you can take a sober look at common values, makes it clear how much the partner listens to you, understands and wants to be together. If you begin to depreciate yourself, believing that your life without a partner has stopped, that life in separation does not make sense - there is a high probability that disappointment will occur at a meeting. Honesty and sincerity now are the keys, do not be silent. Share experiences, anxieties, and fears. In turn, you should neither devalue nor make fun of the partner's feelings nor expose them as a panic-monger and a fool because support and attention give life to relationships at a distance.
Do not chat too much!
The classic mistake on the newly formed couples now is to communicate too much, even more than you would without the lockdown. You may feel lonely so much that it makes you text the partner every hour and leave long-read messages. But, most likely, you will scare them away or distract from going on with their day. After all, many people still have to work and keep up with other interests during the lockdown. Therefore, do not "overfeed" your partner with meaningless conversations or ask too many questions. Let them miss you.
Of course, no video call can replace a real touch. None of the most affectionate words texted in the messenger will warm you like a warm whisper in your ear. At a distance, it is extremely difficult to keep the love chemistry between people the same.
However, with the right actions, everything is possible! Use the difficult global situation to your advantage. Do not stop looking for your man - may the almighty Internet help you with this. And may the only virus that reaches you be the virus of love and boundless happiness, chronic and incurable.
There are no comments. Your can be the first